TikTok has emerged as a powerful platform for discovering and promoting products. With its vast user base and engaging content, it has become a hub for trendsetting and product inspiration. In this article, we will delve deep into the strategies and techniques to find winning products on TikTok. By following these tips, you can unlock the potential of this platform and enhance your chances of success.
If you're looking for ideas on trending products, it's clear that TikTok is an excellent choice! Before you jump into all the hype of a TikTok product, make sure you come up with a good strategy.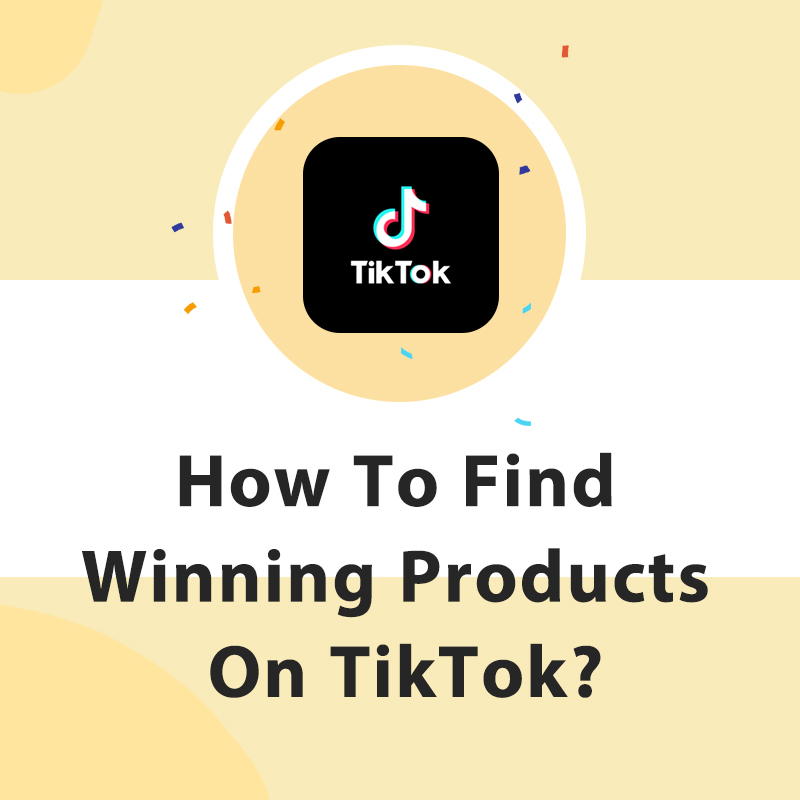 Quick Win Strategy
To save time, I've come up with a strategy to maximize the latest trends on TikTok, especially if you're looking for the trending TikTok products. How do you capture the attention of the users on the Tiktok platform? Here are some ideas you can try.
1. Set up your store
Build a professional website with a clean and professional design and a well-written website copy.Once you have set up your website, it's time to look for products. Choose the trending TikTok products that will help attract more customers to your shop.
2. Find trending products
This is where the real work will take place because you must look for products that have gone viral. So, why choose TikTok trending products? It's because these are products that your potential customers would want to buy from your store! When something is trending, it means that they have a higher demand and people are willing to pay a higher price for it.
3. Validate the product with Shoplus
Once you have the best products from TikTok, you must validate them using TikTok analytics tools like Shoplus. You need data and insights to be able to make a data-driven decision for your business. While you can find trending products on TikTok, it is always best to use a tool to determine if there are enough sales for the products, and that you could actually make money from it.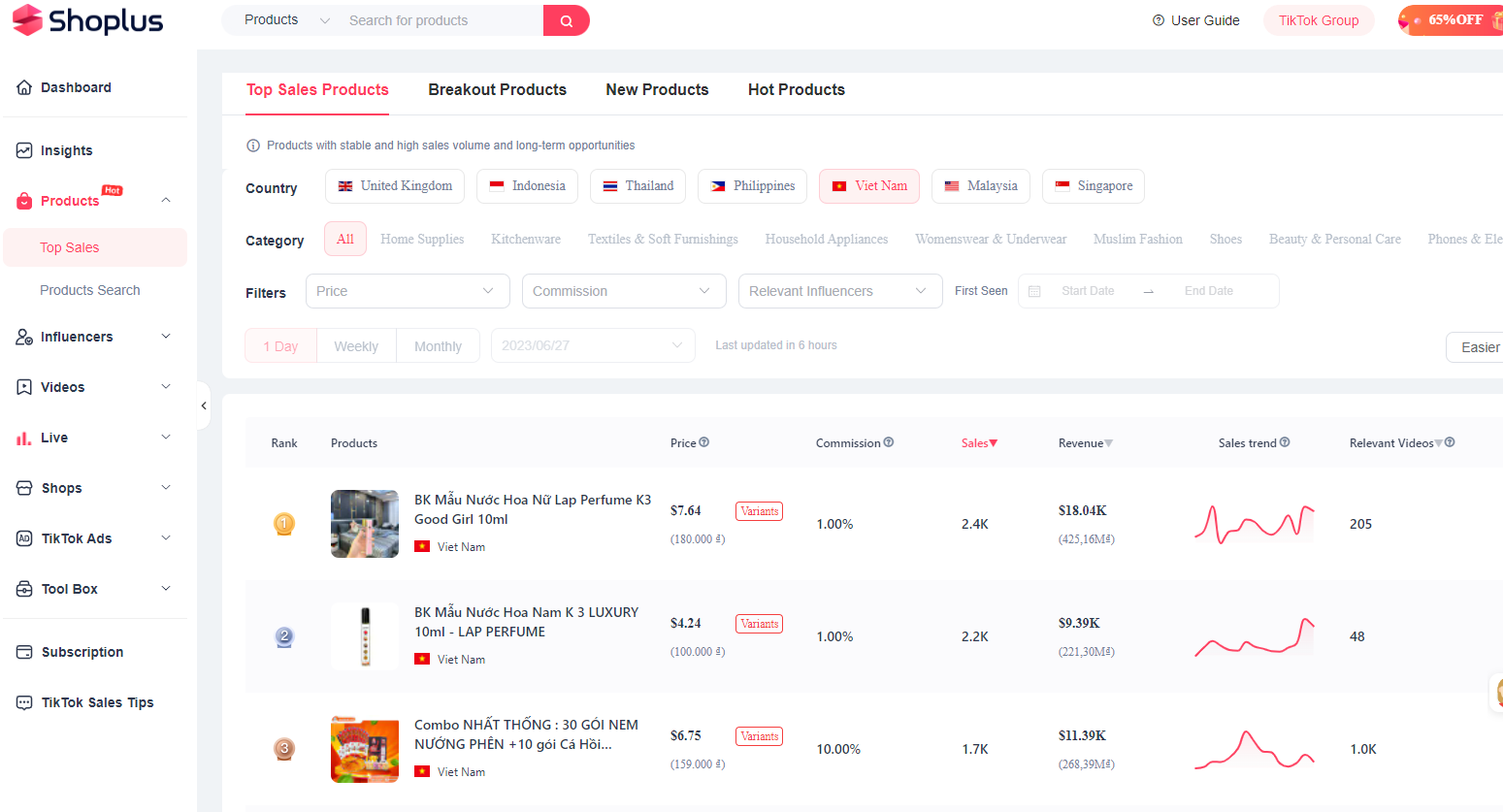 4. Make videos of the product
TikTok videos are popular and tends to go viral because they are engaging and easy to share. You can capitalize on the popularity of TikTok videos by making one featuring the product you want to sell. Focus on the features and key benefits of the product so your audience will resonate with it.
If you examine the viral TikTok products and videos that we'll discuss later on, you can get insight into how you can produce your own videos. Make it interesting and intriguing enough that people will want to talk about your product. At the same time, it will increase your chances of going viral if you use the right hashtags and provide an informational and catchy description.
5. Engage with users
Once you've posted your videos for promotion on the social media world, make sure to engage with users. Leverage the popularity of TikTok videos so that you can generate buzz about the products you want to sell via your online shop. If your customers have any questions about the product, make sure to respond to them promptly.
If you have promotions, use videos to promote them. It will incentivize your audience to make a purchase, especially if they feel like they are getting a better deal. Focus on building relationships with your audience.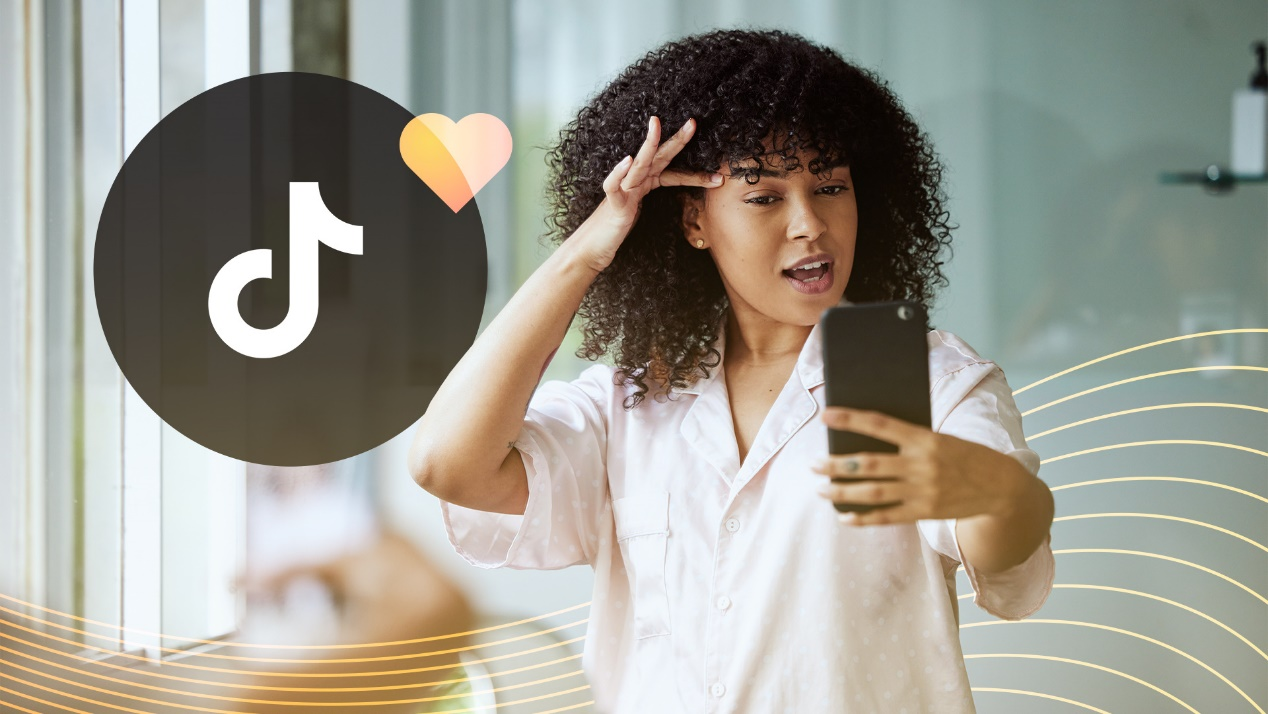 Unveiling the Secrets to Finding Winning Products on TikTok
By following these tips, you can unlock the potential of this platform and enhance your chances of success.
1. Harness the Power of Hashtags
Hashtags are the key to unlocking the treasure trove of trending products on TikTok. By searching for popular hashtags like #amazonfinds and #aliexpressfinds, you can discover a plethora of videos showcasing people reviewing various products.
2. Follow Influencers in Your Niche
Influencers play a crucial role in shaping trends on TikTok. Keep a close eye on the engagement metrics such as likes, comments, and shares on their videos. If you notice a significant surge in engagement, it could indicate a potential winning product worth considering for dropshipping or incorporating into your business strategy.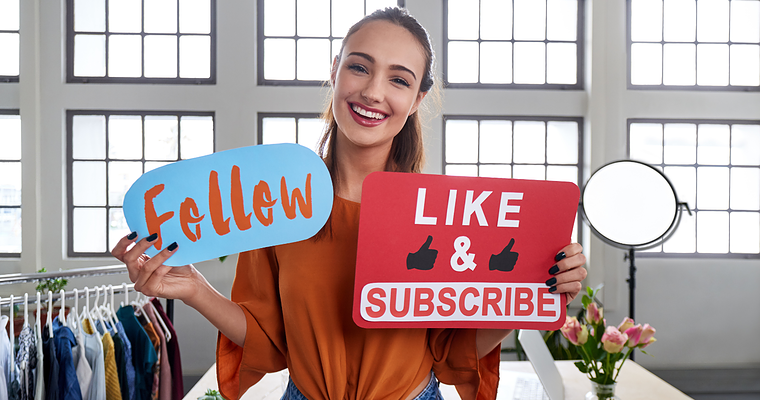 3. Stay on Top of Trending Niches
TikTok's user base primarily consists of Gen Zers and millennials, making it essential to understand the niches that resonate with these demographics. Dancing, fitness, beauty, and fashion are some of the most popular niches on TikTok. Products that cater to these niches tend to trend the most. By aligning your product selection with these trending niches, you can increase your chances of capturing the attention of the TikTok audience and driving sales.
4. Leverage User-Generated Content
User-generated content is a goldmine for finding winning products on TikTok. Pay attention to videos where users showcase their experiences and opinions about various products. These videos often provide honest and authentic feedback, giving you valuable insights into the popularity and appeal of certain products. Engage with users, ask questions, and gather feedback to better understand the market demand and potential of the products you are considering.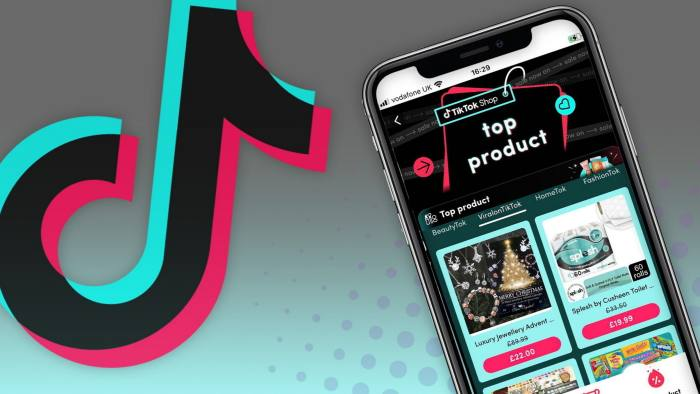 Final Thoughts
TikTok is not just an entertainment app now. It's a massive platform that entrepreneurs can use to stay updated with the latest trends and increase their chances of finding winning products.
So if you've successfully managed to find a product that you'd like to sell on TikTok, then congratulations!
The only thing left now is to connect with a reliable supplier, and for that, Shoplus has got you covered!