What does influencer marketing actually mean? What distinguishes it from other types of advertising? Why should marketers be concerned? Businesses to reach new audiences can use influencer marketing as a powerful tool. Marketers employ strategies to find influential people in a related niche and connect with their followers. This article will talk about the benefits of influencer marketing and offer advices on how to run an effective campaign of influencer marketing.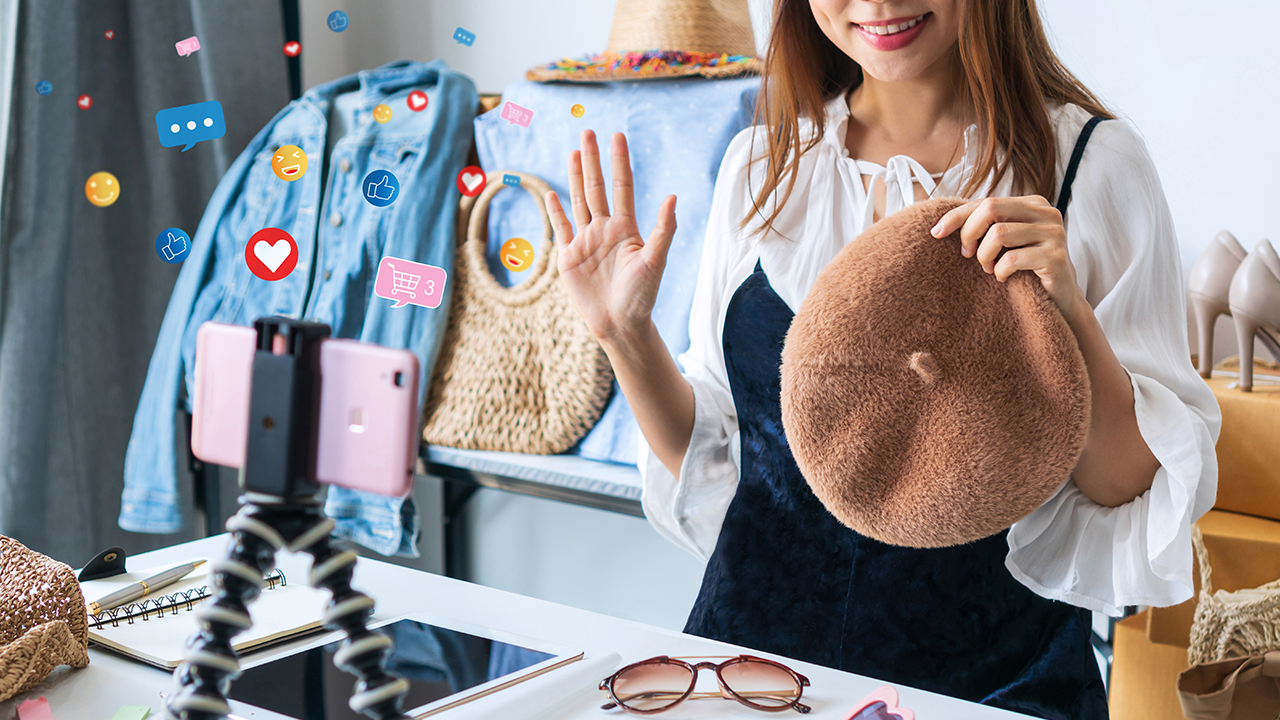 How to create an influencer marketing strategy?
An influencer strategy requires thoughtful planning and targeting, just like any other marketing strategy. Simply giving away free things to everyone who asks or to your current friends and acquaintances won't lead to strategic success.
1. Know your target audience
Identifying your target audience before you begin is essential. Deciding your target market is the first step in any social media marketing campaign. If you don't know who "they" are, you can't possibly look for them. The right marketing strategy can be implemented if you can pinpoint your brand's target market. To reach your audiences, influencer marketing might not be the ideal option. They commonly act in such a way only because someone "feels" that it is the appropriate action to take. If you think about your target audience, there are numerous other demographic and psychographic aspects you may discuss. Remember that you are attempting to create a picture of your ideal new consumers, who—unless you are deliberately targeting a different market—will typically resemble your current customers.
2. Find the right influencer
A marketing campaign need to locate the right influencer in order to achieve its goals. They should be relevant, accessible, and resonate with you. Influencers who are a good fit for your company will share information that appeals to your audience and aids them in choosing your products. It's also a great idea to talk about your intentions for working with them and your expectations for the partnership. The long-term collaboration will be easier due to this, and you'll both feel more connected to each other. How to find right influencer is a hard question for most people. Before you cooperate with a TikTok influencer, you must want to know who is popular in your industry, the followers, the average transction value, etc to guarantee the success of your promotion. Try an influencer marketing tool would be the best choice and easy to operate, it can filter your search using a number of variables, including category, geography, growth spikes, and more.
3. Set a budget
Your goals and the size of your company should determine how much money you invest in TikTok influencer marketing. The reach, demographics, and level of engagement of the influencers also affect your influencer marketing budget. While nano and micro influencers may only cost just few hundred bucks per post, celebrities can charge even hundreds of thousands of dollars each post. If properly used, a small budget can accomplish a great deal.
4. Defining your goals and decide your brand message
The two most common goals of influencer marketing are to raise brand recognition and boost sales. Yet, it will be more effective to begin your plan by focusing on what your brand requires rather than making these two broad objectives your two aims. At least one of the four goals should be the focus of your influencer marketing campaign: Increase brand awareness and brand image. Boost social connection and engagement. Improve conversions and drive sales revenue. You should develop a brand message whether your goal is. Influencer posts are easier to distinguish from the types of sales driven posts a brand would make for the exact product on their page when they use a conversational tone and a personal narrative. Your goal and message should be equally significant. You don't want an influencer to post about something irrelevant to your brand, but you also don't want to restrict their uniqueness and creativity either.
5. Research your competitors
It's crucial to analyze TikTok influencer marketing campaigns of your competitors. The key research element of your influencer marketing strategy is a competitive analysis. It enables you to learn about the influencer strategies of your competitors, find opportunities for growth, and spot market niches that no companies in your sector have yet to exploit. You can also use Shoplus to get data-driven analytics for a better understanding of TikTok influencer marketing performance. The top TikTok influencers' sales and engagement stats can be saved, monitored, and compared side by side.
6. Track your TikTok account performance
One of the most important aspects of managing an effective influencer campaign is performance tracking. Analyzing your TikTok traffic and conversions before, during, and after the campaign will help you do this. Your campaign's objectives should be clearly stated, and your metrics should be measurable. It's not only about counting the likes and comments you receive for a particular campaign. To measure the actual metrics, such as clicks, subscribers, purchases, etc., you must dive deep.
Conclusion
TikTok influencer marketing is not as difficult as it is presented. You now understand the importance of doing it and how to get started. If you use the advice when launching an IM campaign, you should see lucrative growth. A free influencer marketing tool can help you a lot.