TikTok focuses on sharing short vertical videos of 15 to 60 seconds. Compared with Facebook, Twitter, Ins, there is no doubt, TikTok is still young, but it has become the cradle of the most charming and attractive video content creators. In fact, TikTok has amassed more than 3 billion downloads and has penetrated a third of all social media users on the planet. It took Facebook and Instagram nearly a decade to achieve user bases of this magnitude. It appears TikTok really knows how to play the social media growth strategies. Today, more than 1 billion users in more than 140 countries are enjoying relevant, exciting, spontaneous and authentic videos.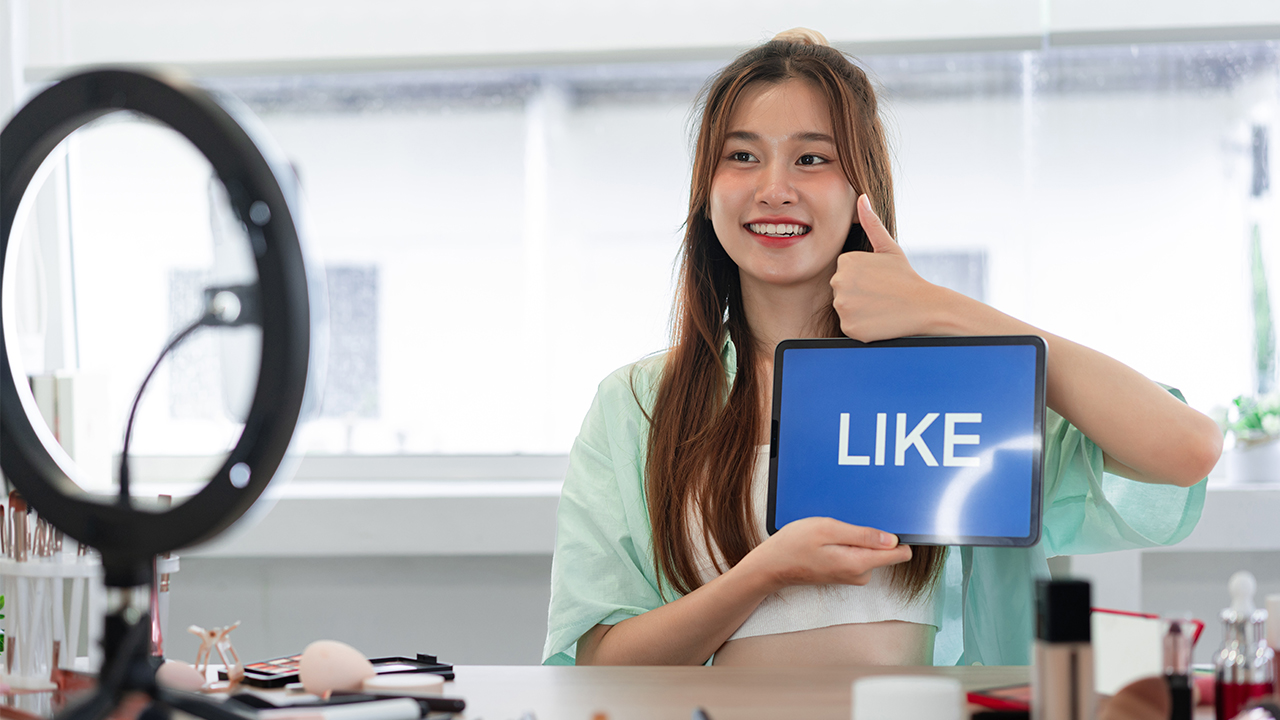 Why TikTok influencer marketing is vital for brands?
According to incomplete estimates, TikTok's total downloads have reached 3.5 billion times, making it the most downloaded app in the first and second quarters of 2022. TikTok is the first app outside of Facebook to reach the 3 billion downloads milestone.
TikTok active users and downloads: TikTok has 1 billion monthly active users, and TikTok has been downloaded 3 billion times. It is the most downloaded non-game application in the first 6 months of 2021, reaching 3.83 from January to June 2021 alone billion installs.
User growth rate: From January 2018 to July 2020, TikTok's global user base grew by 1,158%; US users grew by 788% over the same period. India is the largest contributor to TikTok installs, with 800 million downloads to date.
Beyond the competition: Considering it was only released in 2016, TikTok is the #7 social media app of 2021. TikTok has more monthly active users than Twitter, Telegram, Reddit, Pinterest, and Snapchat.
Engagement: TikTok was the most engaging social media app, with an average session length of 11 minutes, twice as long as Pinterest's second-placed session at 5.07 minutes. In 2019, 69 billion hours were spent on TikTok.
Influencer income: TikTok creators have as many as 200 million followers and earn as much as $6 million a year. Popular content categories are Entertainment, Dance, Prank, Fitness/Sports, and DIY.
How does TikTok influencer marketing work?
Brands are starting to leverage TikTok's staggeringly large reach and numbers to help with their marketing needs, just as they have done before on Facebook and other social media. As trends emerge, grow, and evolve, brands need to adapt their real-world tactics when engaging with influencers on TikTok or even Instagram influencer marketers. TikTok captures data likes, comments, watch time, exit rates, and more, and is able to quickly discern what type of content each user wants to watch, even in the first few minutes after signing up.
The algorithm starts by showing new users a video stream previously thought to have the highest engagement for the broadest audience, instantly engaging them. In minutes, TikTok can combine thousands of data points from their behavior, including repeat views, audio cues in content, hashtags, and more, to create a comprehensive profile of what each user likes to watch.
Ways to Maximize your TikTok influencer marketing
Method 1: Must engage your audience in the first 3 seconds
If people watch most of your videos and the completion rate is very high, you are a winner and the algorithm will reward your content by continuously promoting your posts. It creates a "snowball" effect and gets exposed to more people so you can go viral.
Method 2: Interact with others
TikTok's algorithm prioritizes user engagement. This is what watch time and completion rate measure. So do likes and comments on videos. As explained in our article on how to grow TikTok followers, TikTok wants its users to stay active on the platform, so interacting with others is a great TikTok viral hit that will help improve yourself participation rate (ER). Find other similar niches by hashtags and keywords through TikTok's search function. Like and comment on these videos and spend some time interacting with different TikTok creators. This will set your account up for success.
Method 3: Grasp TikTok trends quickly
Trends on TikTok aren't just the whims of users -- though they're guided by users' interests. They are an expression of the TikTok algorithm. Videos and conversation styles in different content communities are picked up by the TikTok algorithm and grow exponentially. If you want to expand your influence, a very effective way is to closely connect your brand/product with the trend. Look for popular songs or popular audio and popular tags on the discovery page and evaluate the type of content you see.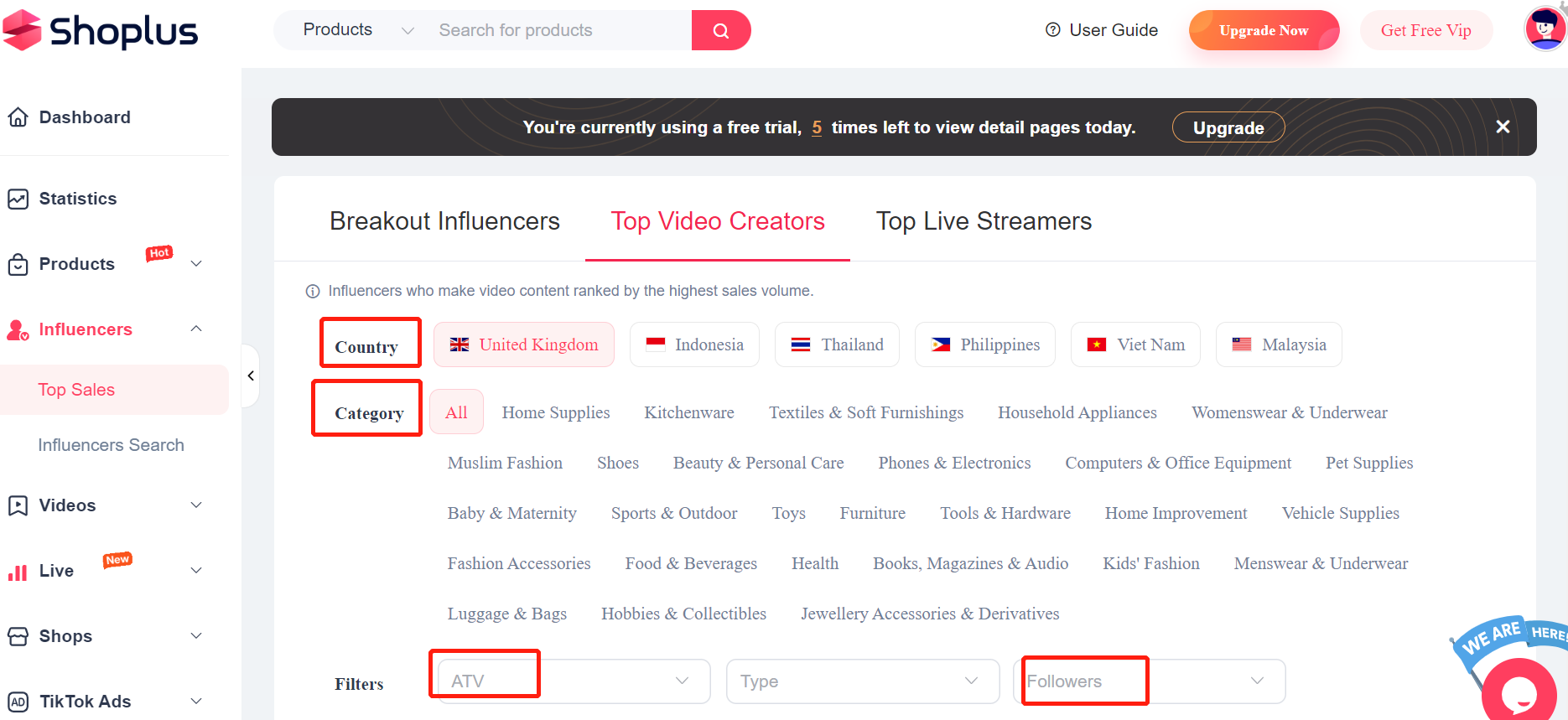 Method 4: Use Influencer Marketing Tool
Influencer marketing tools can help you select appropriate TikTok influencers in short time. As a leading influencer marketing tool, Shopplus helps us understand the latest TikTok trends, hot selling products, popular songs, hot selling talents and so on at the fastest speed. Shopplus provides the most complete and up-to-date TikTok analysis data, and all data is updated in real time every 6 hours. Using Shoplus to find top influencers, you can view their followers, average transaction values, filter through country, industries, etc.