If you're a social media content creator, you may be familiar with hashtags. Hashtags are used on social media platforms to go on popular trends and find similar topics. TikTok hashtags are used to categorize videos into topics, as well as help the TikTok algorithm recognize and promote content. TikTok's algorithm is incredibly powerful, and the distribution method is primarily based on matching users and content creators' hashtags.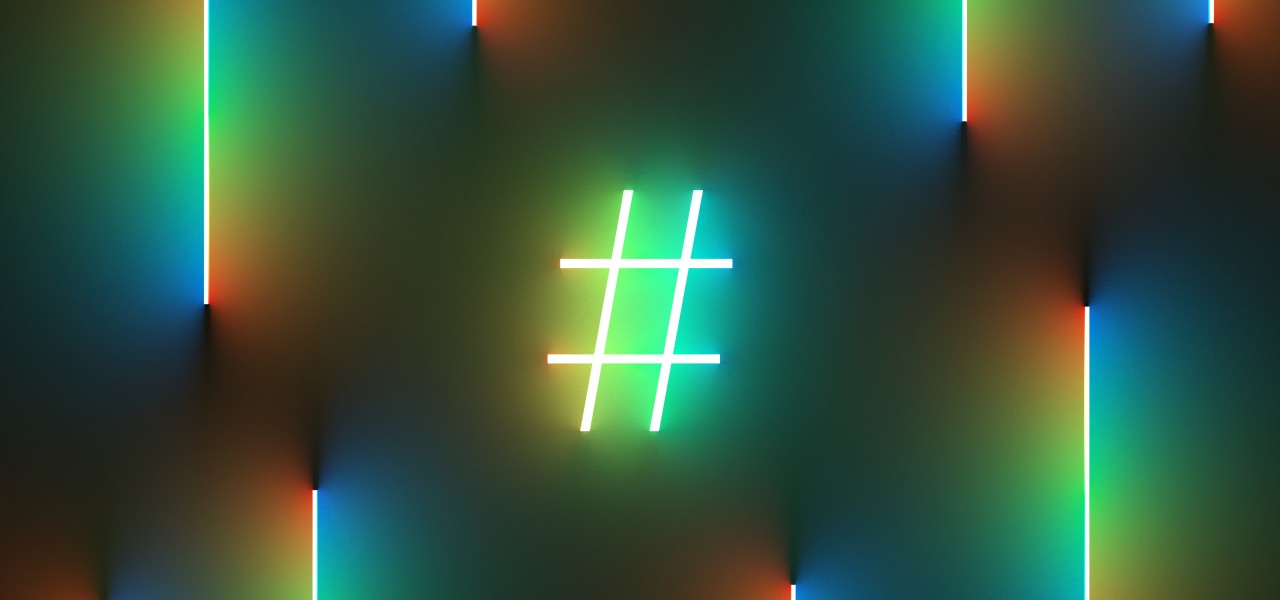 In this way, a hashtag will make your content visible to anyone searching for that keyword, whether or not they fit your target demographic. A hashtag quickly extends your message's reach beyond people who follow you to everyone who is interested in that hashtag phrase or keyword. In this article, you will learn tips & strategy of TikTok hashtags.
Have you heard of the 3x3 hashtag strategy before?
Use 3 hashtags focused on the video's topic, 3 hashtags focused on its problem, and 3 hashtags about the audience you're trying to reach.
This can be summarized in a formula. For precise potential customers = regional scope hashtags + precise hashtags + expanded hashtags
TikTok hashtags are useful because they help TikTok determine who to show your content to. If TikTok user interested in videos about beauty products, they are more likely to be recommended content about beauty products reviews, new launch of beauty, and so on.
The greater the number of hashtags, the more accurate the users will be. If you are a local seller, your hashtags should include your category, geographical location, and some popular TikTok hashtags. You can obtain more accurate users by using this hashtag strategy. To identify popular hashtags on TikTok, you can utilize free TikTok analytics tracker that provides ranking list for popular hashtags.
There are numerous TikTok analytics tools available, but the majority of them specialize in a particular attribute, such as influencer marketing, TikTok ads, or TikTok viral content. Shoplus offers a variety of features, and it is an all-in-one TikTok analytics tracker, whether you're looking for an influencer search, to discover product opportunities, key metrics, and analysis, you can find solutions here.
Here are some popular TikTok hashtags
#fyp
#foryou
#viral
#foryoupage
# fypシ
#parati
#tiktok
#fy
#trending
#xyzbca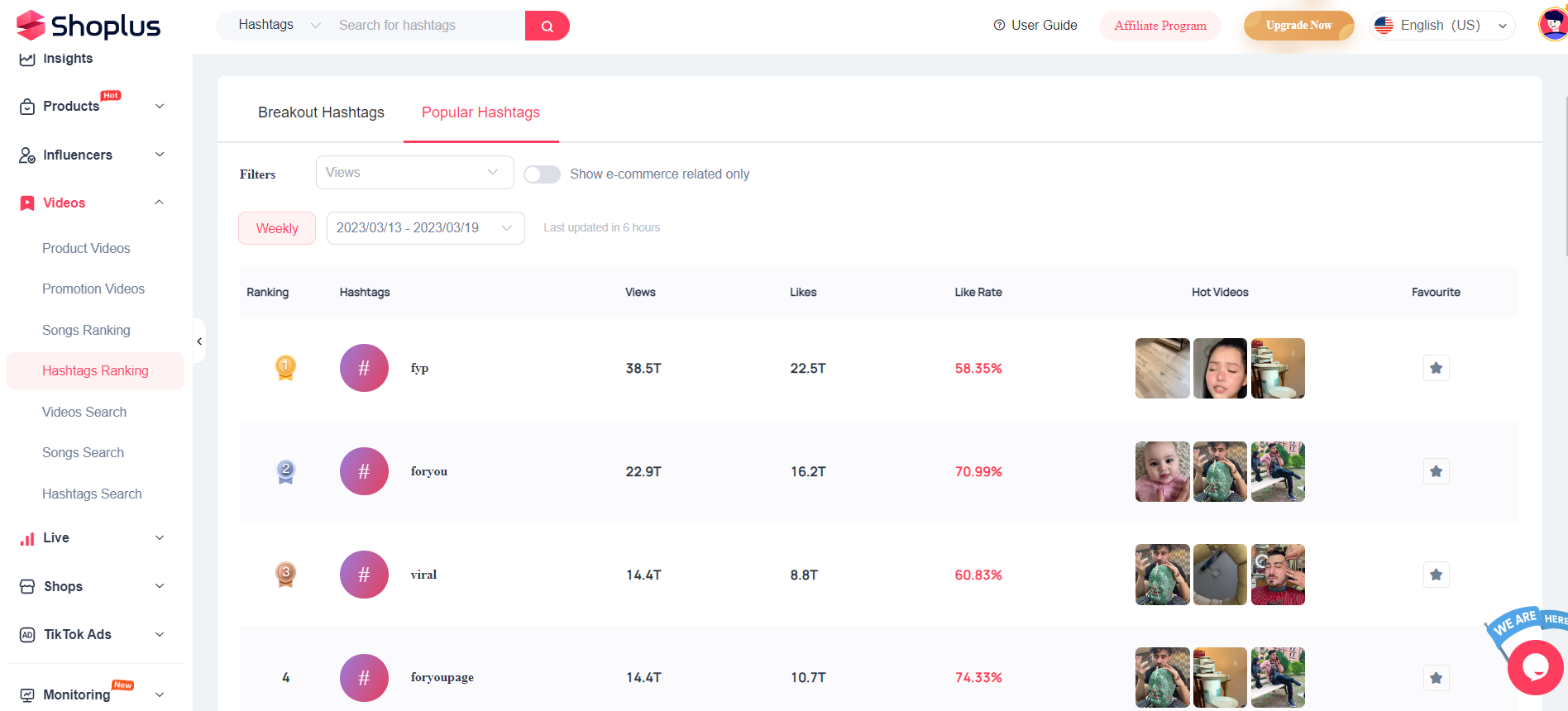 Data Source: Shoplus
What is TikTok engagement?
Let's get started by looking at its formula as follows.
TikTok engagement rate = (TikTok likes + TikTok comments + TikTok shares) / views
TikTok engagement basically represents the number of interaction with your content. It indicates how well a brand is connecting with its audience on the platform. A good engagement rate on TikTok should be at least 3%. If your post has an average engagement rate lower than 3%, then you may want to optimize your content strategy. Conduct detailed research on your competitor's post or look at other posts with the same hashtags.
Source: Shoplus
Tips to make the best use of TikTok Hashtags
1. Choose your hashtags wisely
Limit the number of trending TikTok hashtags, more does not always mean better in terms of TikTok hashtags. Pick 3 to 9 hashtags for your post, keeping a mix of viral and relevant ones.
The most popular hashtags are not the best ones for you because they are both consistently popular and extremely competitive. Marketers recommend selecting trending hashtags that are relevant to your audience rather than those that are viral but relevant to everyone.
2. Always include the trending ones
Trend cycles are moving even faster these days. TikTok hashtags also have its own trend. Some of the most popular hashtags may not change, such as #fyp, #foryou, #viral, etc. It is crucial to keep up-to-date with hashtags trends, and include the new & viral ones for your TikTok video.
3. Explore videos under relevant hashtags
Get content inspirations and identify why these videos are favored by viewers. What are the sounds used on the video? Do they share the similar video flow? Basically, conduct a research of what performs well for the relevant hashtags.
4. Have a TikTok Hashtag Strategy
Having a TikTok Hashtag Strategy simply means to make precise decisions on your hashtags selection. Here's a few question for you before you select TikTok hashtags.
5. Who's your audience?
What kind of interactions you would like your audience to have with you? Like, share, or comment on your content?
Do you want to have a broad target to maximize your visibility? Or, a micro-target to a very specific group of audience?
Following to these questions will help you determine what kind of hashtags you should target for your TikTok content. Knowing your target audiences and the objective of your TikTok content creation process will help you find the hashtags that will work best with your content and ensure the success of your efforts.