As a category that naturally fits fashion and young people, beauty makeup are trending on TikTok. In TikTok's predictions for 2022, beauty and personal care have become one of the hottest topics in the world. With the continued improvement of TikTok e-commerce, more and more beauty brands use TikTok for long-term operations, gradually experiencing new explosive growth.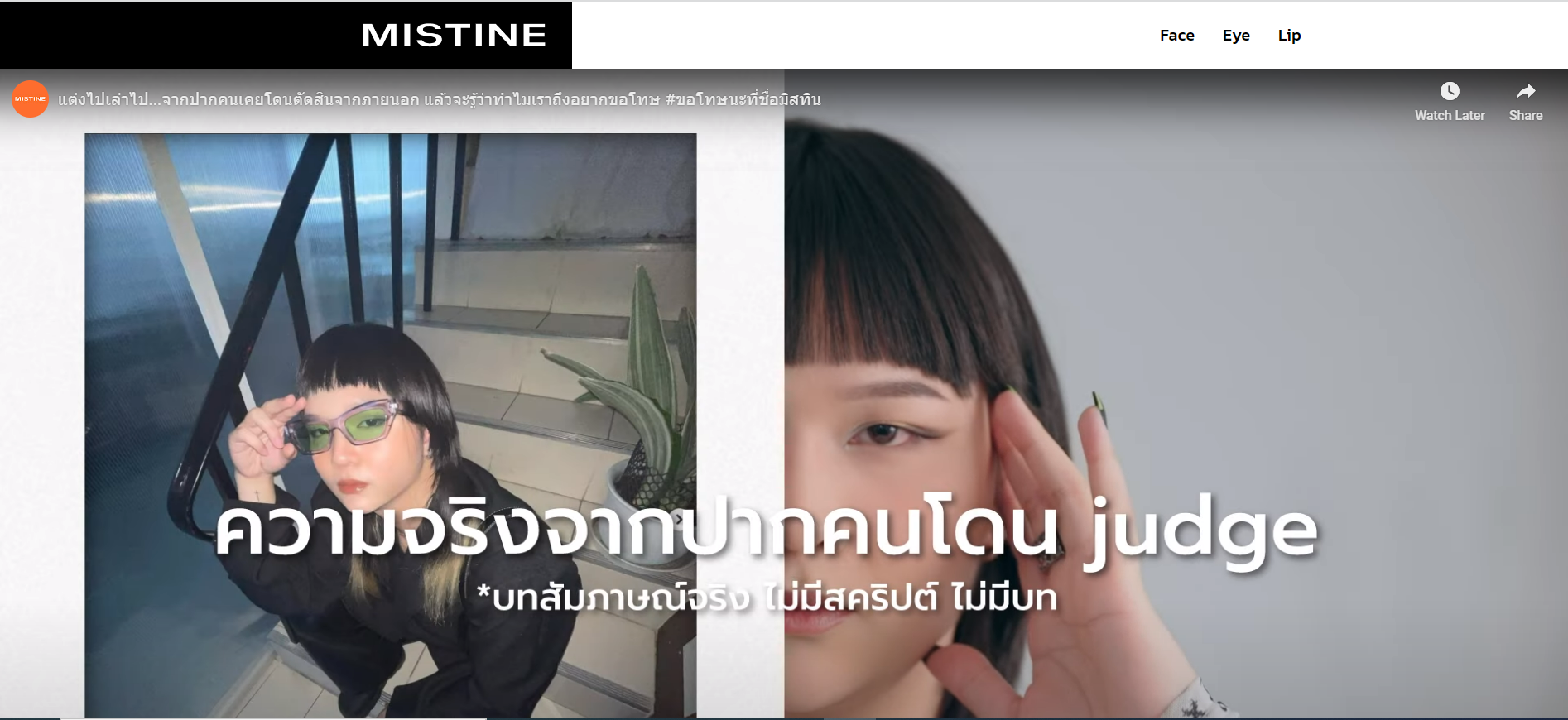 For more than 30 years, Mistine has been Thailand's premier beauty brand, offering more than 6,000 types of makeup, skincare, body care, etc. As the saying goes, "Where there are Thais, there are Mistine beauty products." These high-quality, affordable, and skin-friendly products have been loved for years by young consumers. Each year, Mistine's explosive beauty items ranked Top of major beauty lists and have almost become entry-level beauty brands for every schoolgirl. From shelf-based e-commerce to social e-commerce on TikTok Shop, Mistine has transformed over the past few years. It has helped Mistine achieve outstanding results in brand marketing and business growth. Let's take a look at how Mistine dominates the beauty category of TikTok.
1. Multi-channel marketing strategy to create a closed loop of traffic
As part of its primary plan, Mistine primarily enters the local market through Shopee and Lazada. Mistine has started using TikTok in response to the existence and growth of social e-commerce in Southeast Asia and has also launched an e-commerce independent station to create closed-loop traffic for its own brand. TikTok is the key platform that Mistine focuses on at present. Mistine capitalizes on the monetization opportunity of the TikTok e-commerce independent station. Through the "hashtag" search on Shoplus, we found that the branded hashtag #Mistine has received 90 million views, and the popularity of the brand continues to emerge.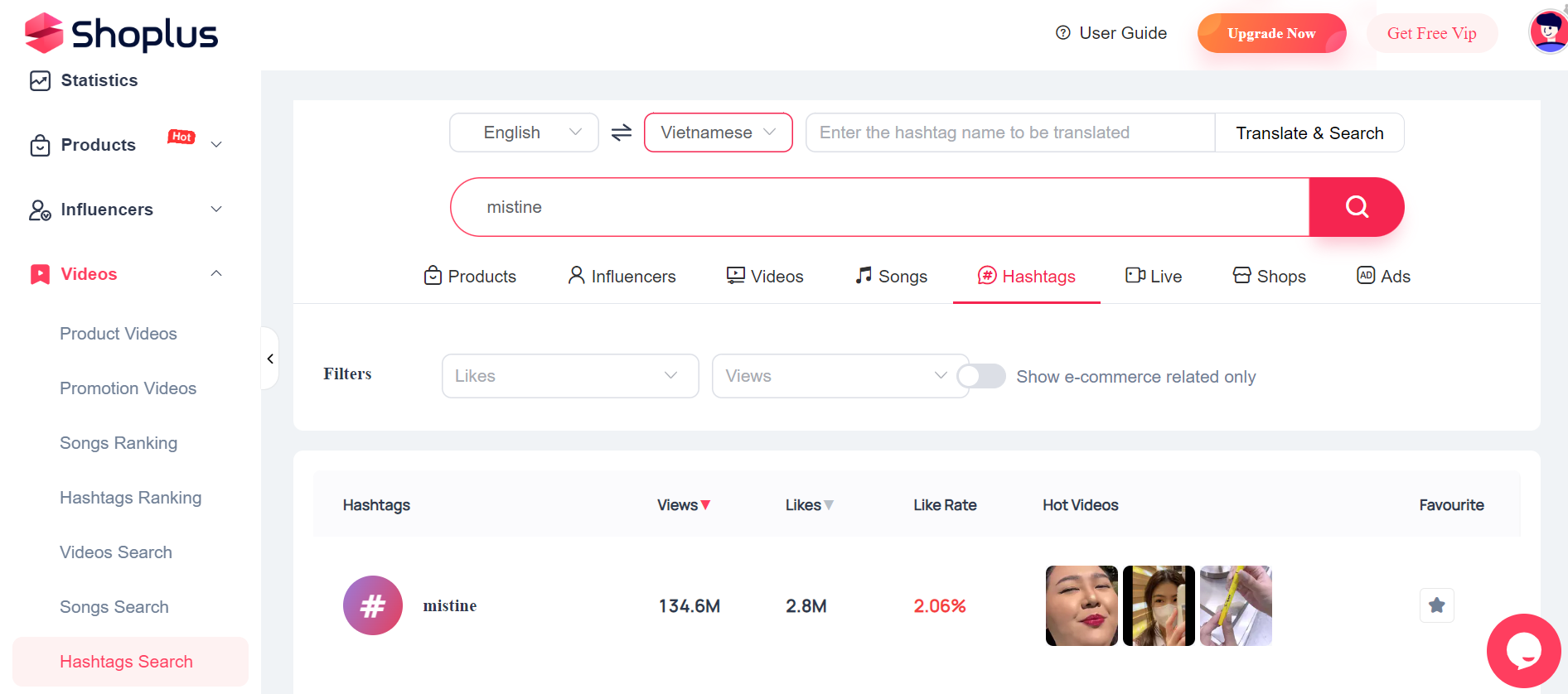 2. The successful TikTok marketing strategy
As part of Mistine's promotion and marketing strategy, the brand has created multiple account matrixes on TikTok to reach local users and attract target audiences. Taking the official account @mistine_official as an example, it has accumulated 8.3K followers. This account's videos emphasize the effectiveness of its product, and the content form adopts a strong contrast approach.
In addition, Mistine's TikTok video creation and shooting techniques are impressive. Each video has an average of over 4 million views and is based on a real-life scenario. The durability of makeup is assessed through the use of two or three girls wearing different beauty brands. The comparison emphasizes the powerful effects of Mistine products, such as "waterproof & sweatproof," and followers leave comments to inquire about prices and where to purchase. Mistine also works with TikTok influencers to promote their brand. The brand hashtag has received over 9 million views till now. The majority of the influencers are beauty and makeup artists. The video content focuses on demonstrating the product's function and appearance.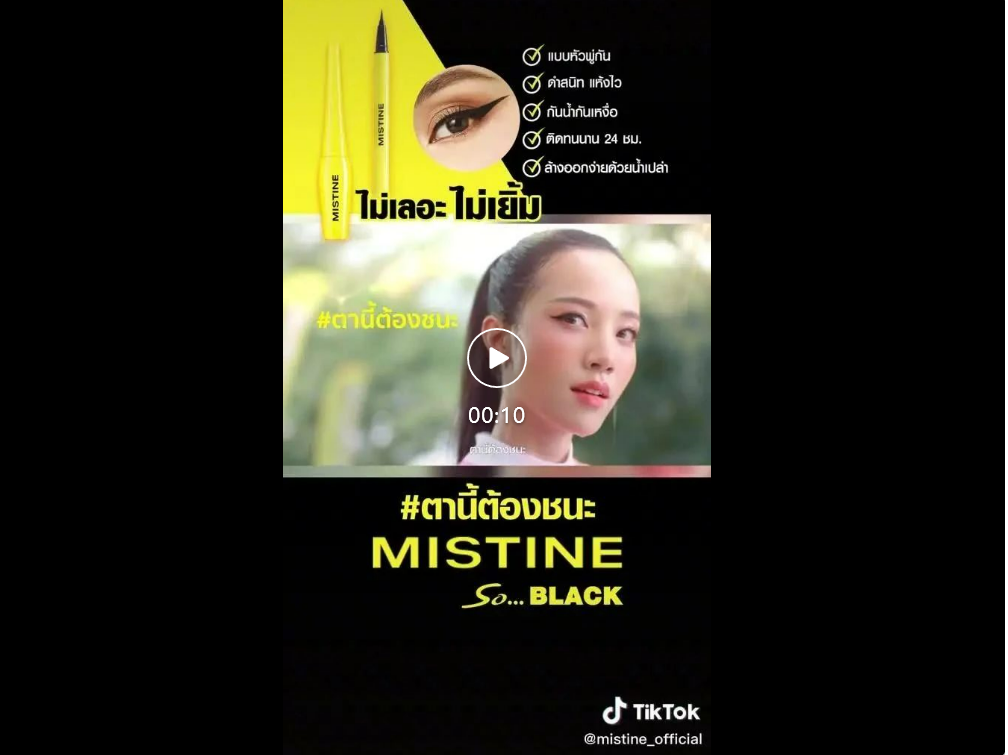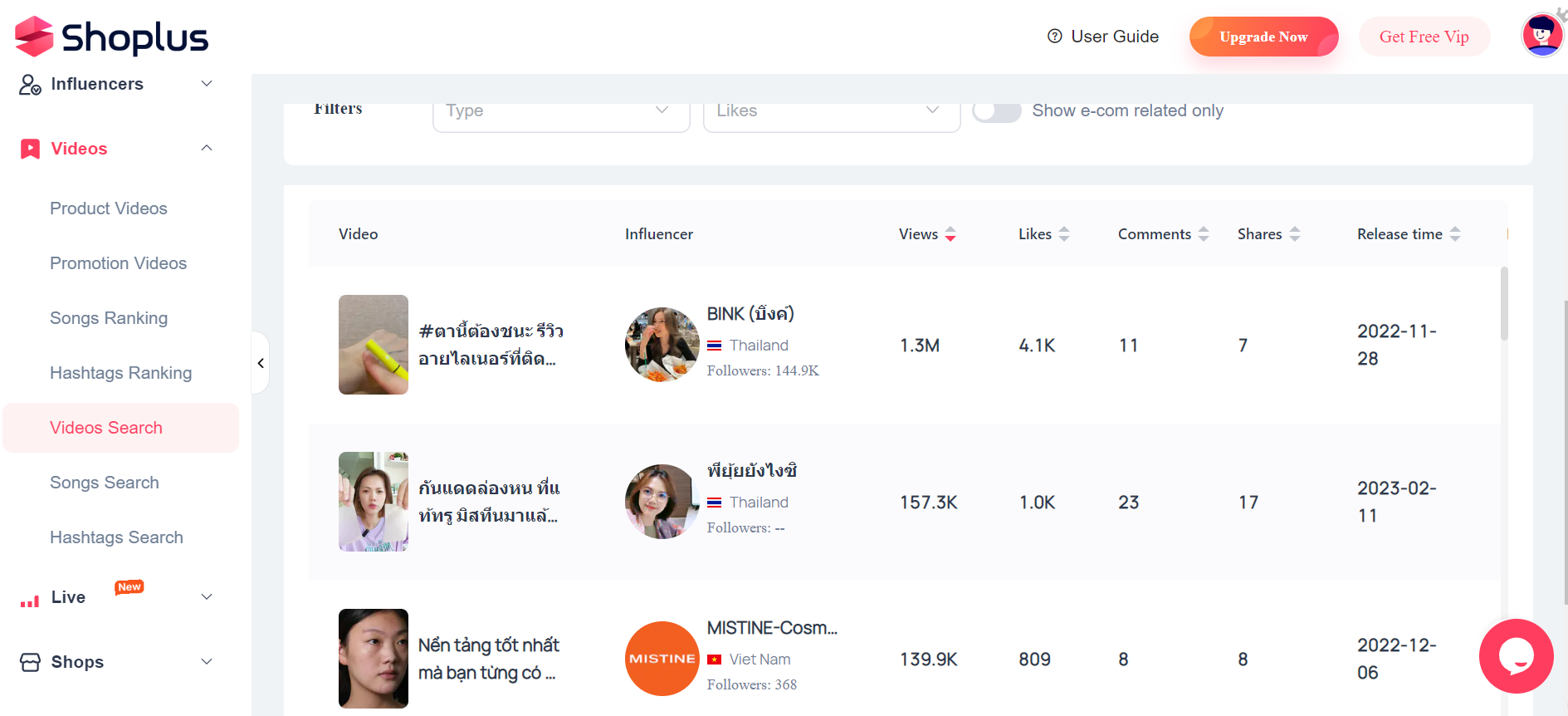 3. Gain competitor insight and optimize branding strategy
With more sellers joining TikTok, having a useful TikTok analytics tracker is critical if you want to stand out. The person in charge of Mistine's operations stated that since using Shoplus, they have been able to quickly analyze some of the most recent information about competitor brands through Shoplus' influencers and videos, as well as monitoring the most recent sales on TikTok of competitor brands at any given time.
As a result of Mistine's control of competitor intelligence, the company is able to quickly identify and learn from competitor marketing strategies, which helps it formulate, adjust, and optimize its own promotion strategies and traffic to achieve explosive growth.
4. Conclusion
Mistine's success in the Southeast Asian TikTok market is not a result of chance. The main conclusions are as follows:
1) Products - The Southeast Asian market has a low unit price per consumer. Mistine emphasizes affordability, and the average cost of its top-selling items is less than $5. Furthermore, oil control, waterproof, and sweatproof features are essential in cosmetic products due to the climate in Southeast Asia.
2) Marketing - localized social media operation + influencer marketing. Mistine enhances sales and brand exposure through creative video creation and influencer marketing. Also, in order to accomplish the objective of boosting exposure, set special discounts on the e-commerce platform and motivate customers to share product information with discounts.
3) Competitor Insights—Track various competition data and optimize marketing strategies in real-time. You may learn from your peers, rapidly improve your current strategy, and stay up to date whether it's an advertising video or a LIVE.