In today's digital landscape, TikTok has emerged as one of the fastest-growing social media platforms with over 1 billion active users worldwide. This makes it an ideal platform for businesses to engage with their target audience and drive brand awareness. If you are looking to incorporate TikTok influencers into your marketing strategy, here is a comprehensive guide on how to find the right creators for your brand:
1. Manual Search on TikTok:
One method for discovering TikTok influencers is by conducting a manual search within the app. Here's a step-by-step approach to help you with the process:
1.1. Hashtag and Keyword Research:
Begin your search by using relevant hashtags and keywords related to your industry, products, or services. This will allow you to uncover creators who are already producing content in your niche. For instance, if you're in the fashion industry, you can search for hashtags like #fashion, #style, or #OOTD to explore TikTok fashion influencers.
1.2. Location-based Search:
In case your business has a specific geographic focus, take advantage of TikTok's location search feature to find influencers within specific regions or countries. This will enable you to identify creators who have a strong follower base in your target market area.
1.3. Existing Influencer Identification:
If you're already collaborating with influencers on other social media platforms, it's worth checking if they are active on TikTok as well. Many influencers embrace TikTok as a creative outlet, so utilizing their existing following and relationship can be beneficial.
1.4. Follow and Engage:
To identify potential influencers for your brand, make sure to follow them, like their content, and leave thoughtful comments. This not only helps in building relationships but also enhances the chances of them noticing your brand. Additionally, engaging with creators' content also trains TikTok's algorithm to show you more relevant influencers in your personalized feed.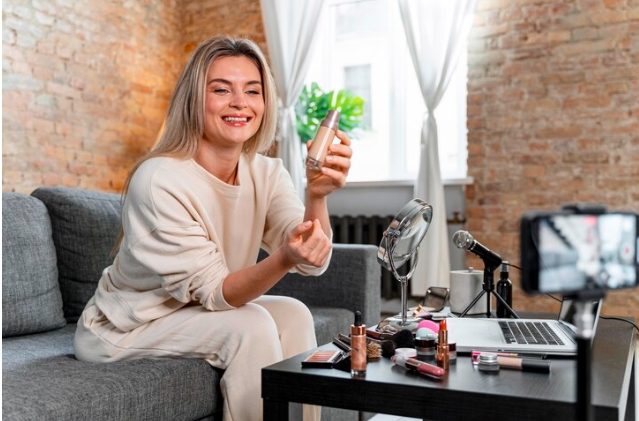 2. Use a TikTok Influencer Search Tool:
To effectively find TikTok influencers, you can utilize dedicated influencer search tools like Promoty. These platforms offer a comprehensive database of influencers, enabling you to narrow down your search based on various criteria such as interests, location, audience demographics, engagement rate, and more. This allows you to find the perfect match for your brand.
2.1. Location and Audience Filters:
Take advantage of the filters provided by these tools to search for influencers based on their location or the location of their audience. This will help you target influencers who align with your target market and geographical preferences.
2.2. Follower and View Count:
While follower count is commonly used as a metric, it's not the only measure of an influencer's reach. Consider including filters for views to get a better understanding of the actual engagement their content receives. This way, you can ensure that you select influencers with active and engaged audiences.
2.3. Bio Keyword Filtering:
These search tools often allow you to filter influencers based on the keywords they use in their bio. By leveraging this feature, you can easily identify creators who have a strong affinity for your brand and cater to a specific niche.
2.4. Audience Demographics:
Utilize audience filters that enable you to search for influencers whose followers match your target audience's demographics. This ensures that the influencer's audience aligns with your ideal customer profile, increasing the likelihood of reaching your desired customer segment.
Additionally, Also, you can use third-party TikTok analytics trackers to spot the latest trends.Shoplus is an all-in-one TikTok analytics tracker to help content creators to keep track of TikTok trends. With Shoplus, you can access a range of powerful tools and features that help you stay on top of the latest trends, including trending videos, songs, and hashtags, all in one place.

3. Choosing the Right TikTok Influencer for Your Brand:
In order to select the most suitable TikTok influencers for your brand, it is important to carefully assess their compatibility. Here are some factors to take into consideration:
3.1. Content Relevance and Values:
Examine the influencer's past content to determine if it aligns with your brand's values and the product or service you are promoting. An influencer who consistently shares relevant content within your industry will synergize well with your brand.
3.2. TikTok Statistics:
Assess the influencer's TikTok statistics, such as views, likes, average views per video, engagement rate, and follower count. Analyzing these metrics will provide insights into their overall reach and level of audience engagement.
3.3. Audience Demographics:
Ensure that the influencer's audience demographics match your target audience. This information will help identify if the influencer's followers align with your customer profiles, increasing the chances of generating meaningful leads or conversions.
By following these steps and considering the relevancy, statistics, and audience demographics of TikTok influencers, you can effectively find the right creators to collaborate with for your brand's influencer marketing campaigns.
Remember, TikTok influencer marketing can be a powerful strategy to reach your desired audience, raise brand awareness, and influence purchasing decisions. Embrace the potential of TikTok and leverage the influence of creators to amplify your brand's online presence.