If you're interested in creating viral content on TikTok, you're in luck! TikTok provides a platform that is more accessible for viral content compared to other social media platforms like Instagram. Whether you're a brand or a content creator, these 15 tips will help you develop a strategy to create viral content on TikTok or enhance your existing posts.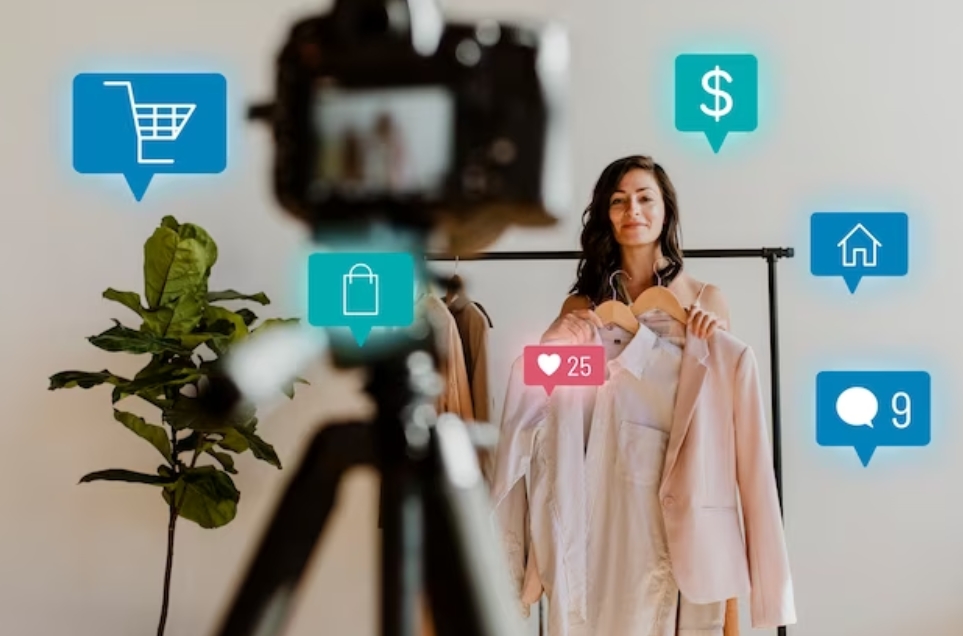 1.Add Subtitles to Your Videos:
Many TikTok users watch videos without sound, so adding subtitles to your content will help reach a larger audience. Utilize the built-in subtitle feature in TikTok to easily embed subtitles, or try the manual option for more variety in font and text color.
2.Use the Green Screen Effect:
The green screen effect, one of the most popular effects on TikTok, allows you to remove the background and insert images or videos of your choice. This filter can add a more human component to your content and resonate with your audience.
3.Use Trending Audio:
Incorporating trending music in your TikTok videos can increase their chances of going viral. Check if an audio clip is trending by going to the "+" button, click on "add sound," and select the "trending" option. Pay attention to popular songs and use them in your videos for maximum exposure.
4.Make Vlogs:
Vlogs are a popular format on where TikTok content creators share a part of their day and narrate their experiences. These videos are usually more realistic, less edited, and have a personal touch. Vlogs can cover a wide range of topics, providing insight into your daily routine or specific themes of interest to your audience.
Shoplus is an all-in-one TikTok analytics tracker to help content creators to keep track of TikTok trends. Shoplus users can explore and download viral TikTok videos easily to analyze their content and gain insights on how to create fresh and engaging videos that will captivate and engage your audience.
5.Add Relevant Hashtags:
Using relevant hashtags in your video description helps your content become more visible to your target audience. Include both niche-specific and popular hashtags to increase visibility and attract users searching for specific content.

6.Respond to Comments with Video:
Utilize user-generated content by responding to comments in video format. Instead of replying with text, create a video response to engage with your audience in a more interactive and entertaining way. Brands can use this technique to communicate product or service features.
7.Share Video Tutorials:
Create valuable content for your community by posting video tutorials. These types of posts provide informative content without sounding promotional, and can include tips related to your products or services. Collaborating with other creators in these videos can enhance their authenticity and freshness.
Analyze popular videos from your competitors to gain inspiration for your own content. While you shouldn't copy their content directly, observing what resonates with the audience can help you create successful and engaging content.
9.Incorporate Voice Effects:
Utilize voice effects to add humor or engage your audience. These effects have become increasingly popular on TikTok and are an effective way to make your content more entertaining or informative. Experiment with different voice effects to find what works best for your content.
10.Create Short, Dynamic Videos:
Shorter and more dynamic videos typically perform better on TikTok. With the platform's primary audience being Gen Z, who prefer videos under 60 seconds, it's crucial to capture their attention within the first few seconds. The longer viewers engage with your video, the more visibility it will receive through TikTok's algorithm.
11.Include a Call to Action:
Encourage viewers to interact with your content by adding a call to action at the end of your video. Reminding them to comment, save, or share your video can increase engagement and expand the reach of your content.
12.Define Your Objectives:
Clearly establish your objectives before creating TikTok content . Knowing your target audience and what you want to convey is essential in creating viral content that can drive sales or increase your followings. Without clear objectives, even viral videos might not lead to long-term success.
13.Optimize Your Content for TikTok's SEO:
TikTok has its own SEO rules, and adhering to them can increase your chances of going viral. Besides hashtags, music, and sound effects, using keywords in titles and descriptions, as well as configuring your account, are crucial steps in improving your content's visibility.
14.Be Consistent with Posting:
To ensure the TikTok algorithm doesn't perceive your account as inactive, post videos regularly. Create your publishing schedule or utilize scheduling tools to maintain consistency. Consistent posting helps you stay on top of mind with your audience and improves visibility.
15.Diversify Your Content:
Avoid monotony by creating a weekly content strategy with diverse video types. For example, include valuable content, humor-driven videos, and information-based content in your weekly plan. This approach prevents your account from becoming repetitive and keeps your content fresh and engaging.
By implementing these 15 tips, you'll be well on your way to becoming a successful TikTok creator with viral content. Remember to experiment, analyze your results, and adapt your strategy continuously to optimize your TikTok presence.