As the upcoming shopping season approaches, TikTok, one of the most popular social media platforms abroad, has become an important battlefield for influencer marketing. The popular videos on TikTok continue to influence users' purchasing decisions.
High-quality TikTok influencers not only bring accurate traffic to independent websites, but also provide favorable endorsements and mental reach for brands, making them a valuable content asset for brands on social media.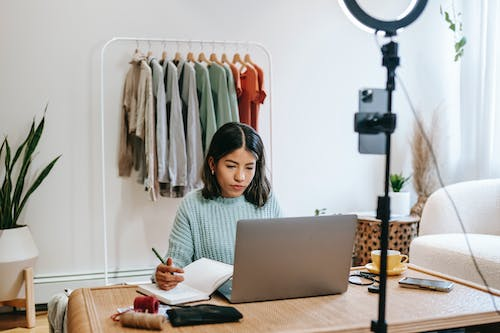 1. Brand endorsement
When a brand enters a new market, local consumers may find it difficult to trust and make purchases. In the past, international brands could sign local celebrities for brand promotion to reduce users' doubts and concerns, ultimately achieving sales growth. Now, brands can invite different influencers to promote their brand with a relatively controllable budget, reducing fans' defensive psychology through authentic short video content, and increasing brand awareness and affinity in the local market.
2. Seize the search traffic entrance
From the traffic analysis of matrix accounts, the proportion of search traffic on the TikTok platform is constantly expanding. This means that users are no longer passively accepting product information, but are actively seeking more related information through keywords and tags. Based on the era of e-commerce mainly based on graphic and text information, platforms need to continuously optimize SEO to capture search traffic. On the TikTok platform, brands also need to create a large amount of video content through their own team or influencers to capture users' search traffic, with the ultimate goal of presenting their brand and products on TikTok trending hashtags.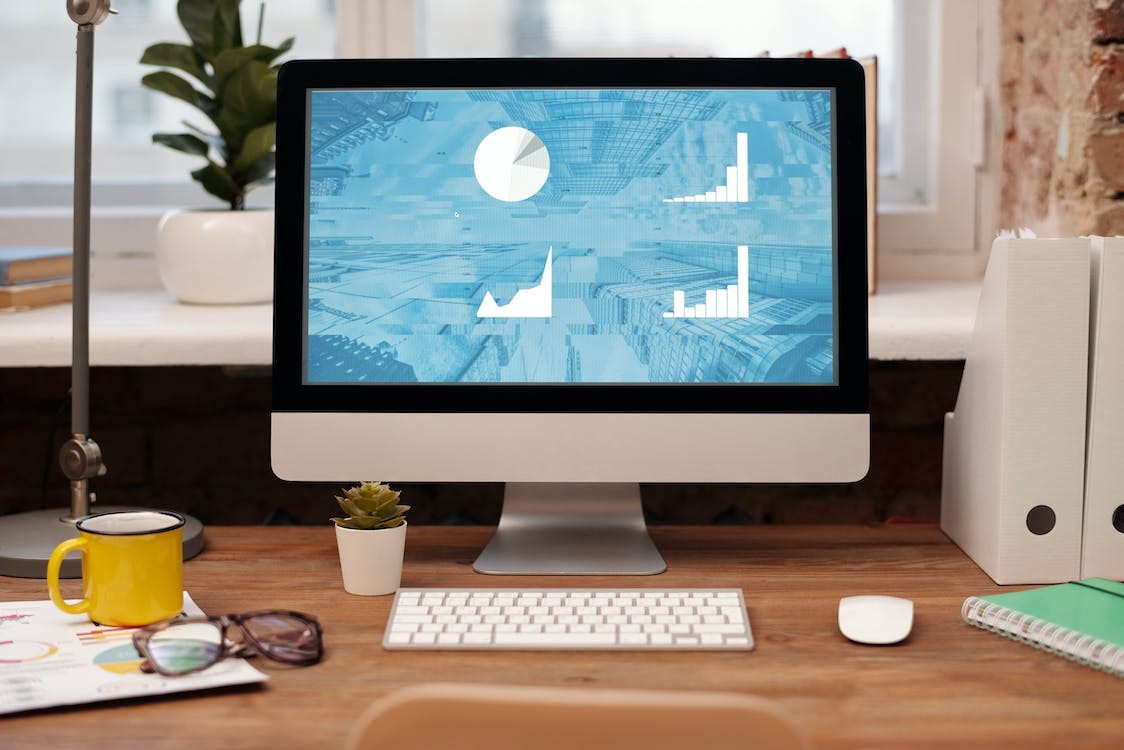 3. Inspiring Users' Desire to Shop
Local influencers have a thorough understanding of their country's culture and create resonant content that describes the pain points of daily life, inspiring fans' desire to shop. If brands are more concerned about sales conversion, they can screen more influencers with sales-promoting capabilities at the initial stage of cooperation with influencers.
How to Find Suitable Influencers on TikTok
1. Keyword search
The most direct way to find influencers on TikTok is through keyword search. For example, for beauty-related content, you can search for keywords such as "makeup" and "beauty," or search for keywords related to competitors. Then, you can find the corresponding videos in the Top, Videos, and Hashtags sections, and analyze whether the influencers meet your needs.
2. TikTok official platform
You can find influencers and view their basic data through the TikTok official platform "TikTok Creator Marketplace." (Note: To use this website, you need to activate your account and provide relevant information about your business.)

3. Competitors or big brand accounts
You can find influencers by exploring competitors or big brand accounts. Generally, big brand accounts will post influencers' videos on their own accounts and @ the influencer's account below the video, so we can quickly find high-quality influencers that meet our requirements.
4. Third-Party Tools
As a TikTok analytics tool, Shoplus is committed to serving e-commerce businesses and influencers. With its powerful technical capabilities, Shoplus provides services such as influencer search engine, influencer deep data, and performance monitoring for businesses. Businesses can use keyword search and target influencer ID to find suitable influencers, and also use tools such as influencer comparison, ranking, and value evaluation to more accurately screen influencers. Shoplus also provides an export function for influencer contact information, allowing businesses to directly copy or download six types of contact information for influencers, including TikTok, Zalo, email, and Instagram.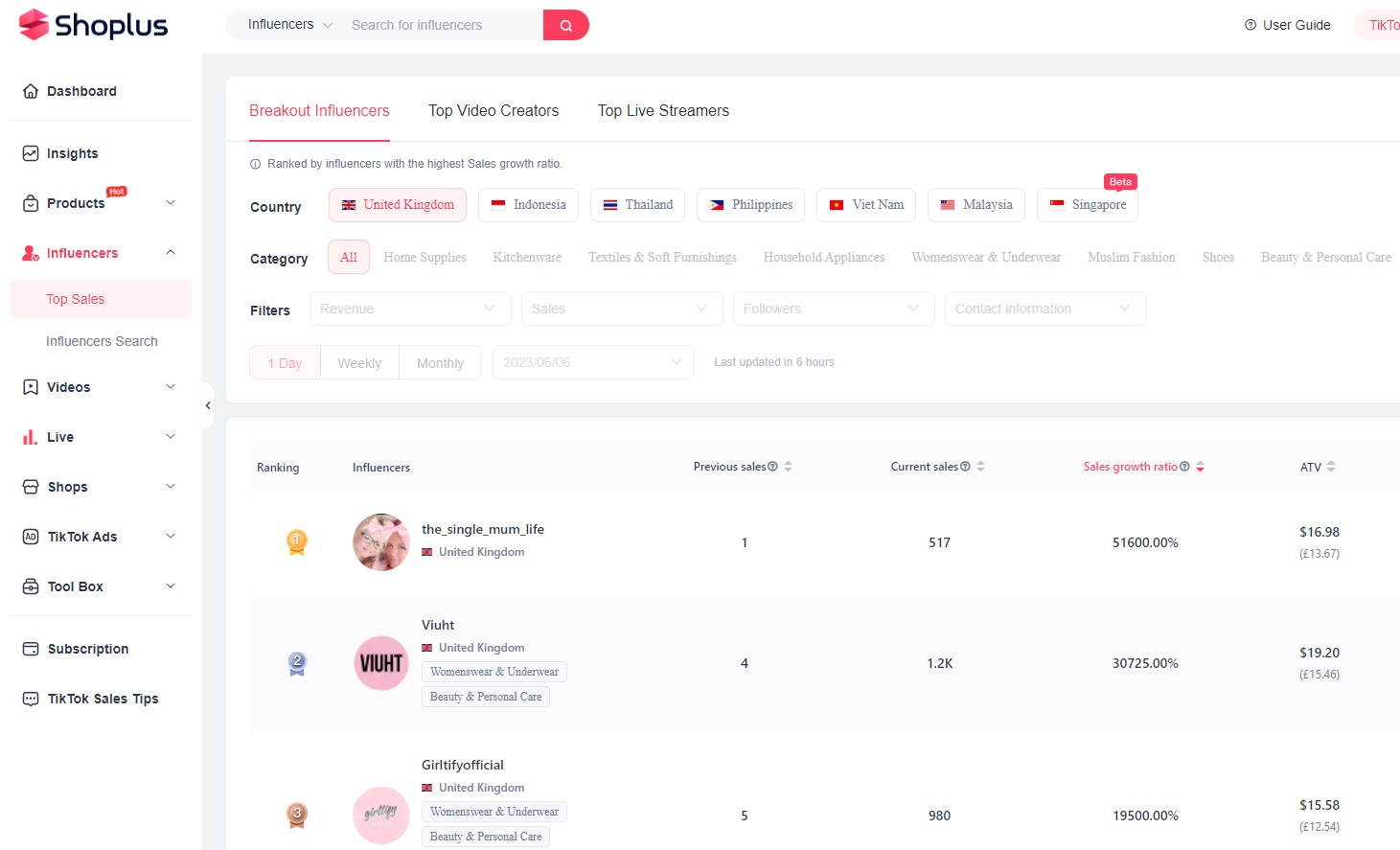 Four Strategies for TikTok Influencer Marketing
1. Influencers create content and use brand-related hashtags to inspire users to search for brand keywords and complete purchases on independent websites. This method can be used as a long-term branding strategy to accumulate content assets on the platform.
2. Attach independent website links to influencers' bios. This method is relatively expensive, but it has the advantage of a shorter conversion path. Users can click on the link directly on the influencer's page to complete the purchase on the independent website, which can quickly capture the influencer's traffic.
3. Official accounts capture traffic from influencer recommendations. This method mainly converts influencer traffic into official account fans, which is beneficial for later content outreach and user loyalty cultivation. Because fans are likely to see the account's videos whether they are in the "Following" or "For You" sections. Influencer videos and brand account interactions are generally @ the official account or through collaborative videos.
4. Use Spark ADS to promote influencer videos through paid advertising. Businesses can use TikTok's advertising account Spark ADS to promote an influencer's video through paid advertising. Businesses can evaluate the influencer's video data first, and if the results are ideal, they can purchase traffic for the influencer's video through paid advertising after obtaining the influencer's authorization code to increase exposure.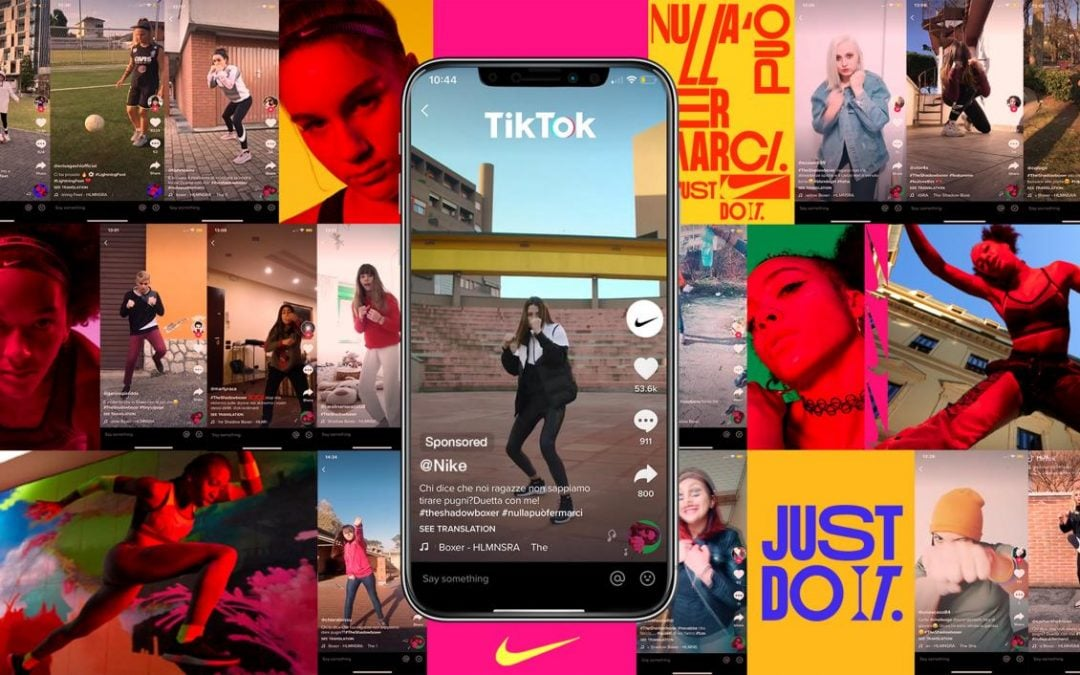 Considerations for TikTok Influencer Marketing
1. Properly allocate influencer structure
Firstly, distribute your KOL (top influencers) + KOC (long-tail influencers) structure evenly, reducing over-reliance on KOL with high prices, low fan stickiness, and poor actual conversion effects. At the same time, also reduce over-reliance on KOC with low influence and poor engagement data despite being cheap.
2. Enrich influencer attributes
Secondly, enrich influencer attributes, not limited to matching a certain type of influencer in the category, but also adding other related attribute influencers to expand the scope of influence.
3. Reduce interference in influencer creativity
Thirdly, reduce interference in influencer creativity, as we use influencers largely because of their understanding of the local cultural environment. Therefore, reducing excessive implantation of official propaganda content and maintaining high localization of content is essential.
4. Shorten the cooperation period
Fourthly, shorten the cooperation period, leaving enough time for logistics operation and early communication, timely outputting product parameters and cooperation requirements, shortening the influencer cooperation period, and avoiding missing the product's sales season.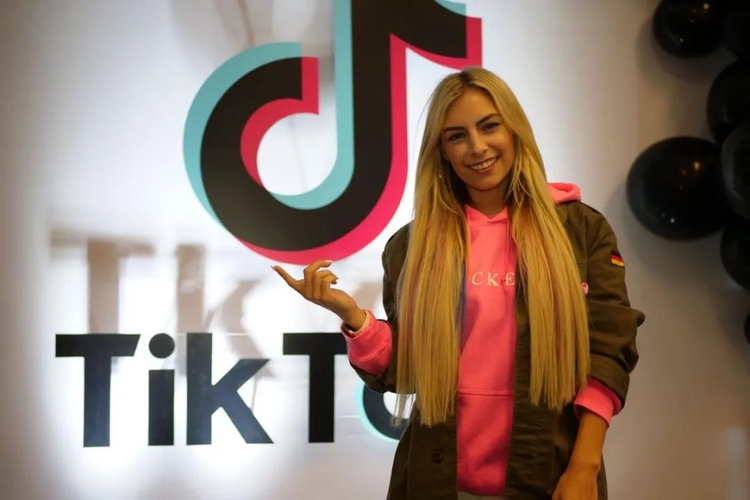 The above is the knowledge of influencer marketing on TikTok, hoping to be helpful to TikTok e-commerce businesses and brands. In addition to influencer marketing, there are other ways to monetize on TikTok, such as creating short videos and advertising. At the same time, it is also important to be familiar with TikTok's popular content trends in daily life to create more attractive content for users. In short, I wish you great sales!