Shoplus has updated again! Data export is now available for main features (Products, Shops, Influencers & Videos). This function will greatly assist TikTok sellers in making money fast. By analyzing TikTok trends, Shoplus helps merchants make better business decisions.
TikTok has been showing strong development momentum in recent years, with its huge traffic occupying the download rankings of multiple countries' apps. Also, TikTok e-commerce is expanding quickly. In the first half of 2022, TikTok's GMV has exceeded one billion US dollars; the GMV of TikTok Shop in Southeast Asia has grown more than three times in 2022, reaching as high as 4.4 billion US dollars.

Many TikTok sellers have also figured out that to achieve refined operation and cost-effectiveness in TikTok e-commerce, detailed TikTok analytics is required. TikTok is no exception, and making data-driven decision is required for marketing strategies!
Since its launch, Shoplus has provided users with efficient TikTok analytics service, and has received attention and support from a large number of TikTok shop sellers and TikTok influencers. Since the beginning of spring 2023, following the launch of Singapore data and member sub-accounts, based on observations and understanding of the TikTok market, combined with user feedback.
We have upgraded our TikTok analytics platform again - adding the "Data Export" function, supporting one-click batch export of various list data, helping foreign and local TikTok sellers to intuitively analyze TikTok data and make quick and efficient product selection and marketing decisions.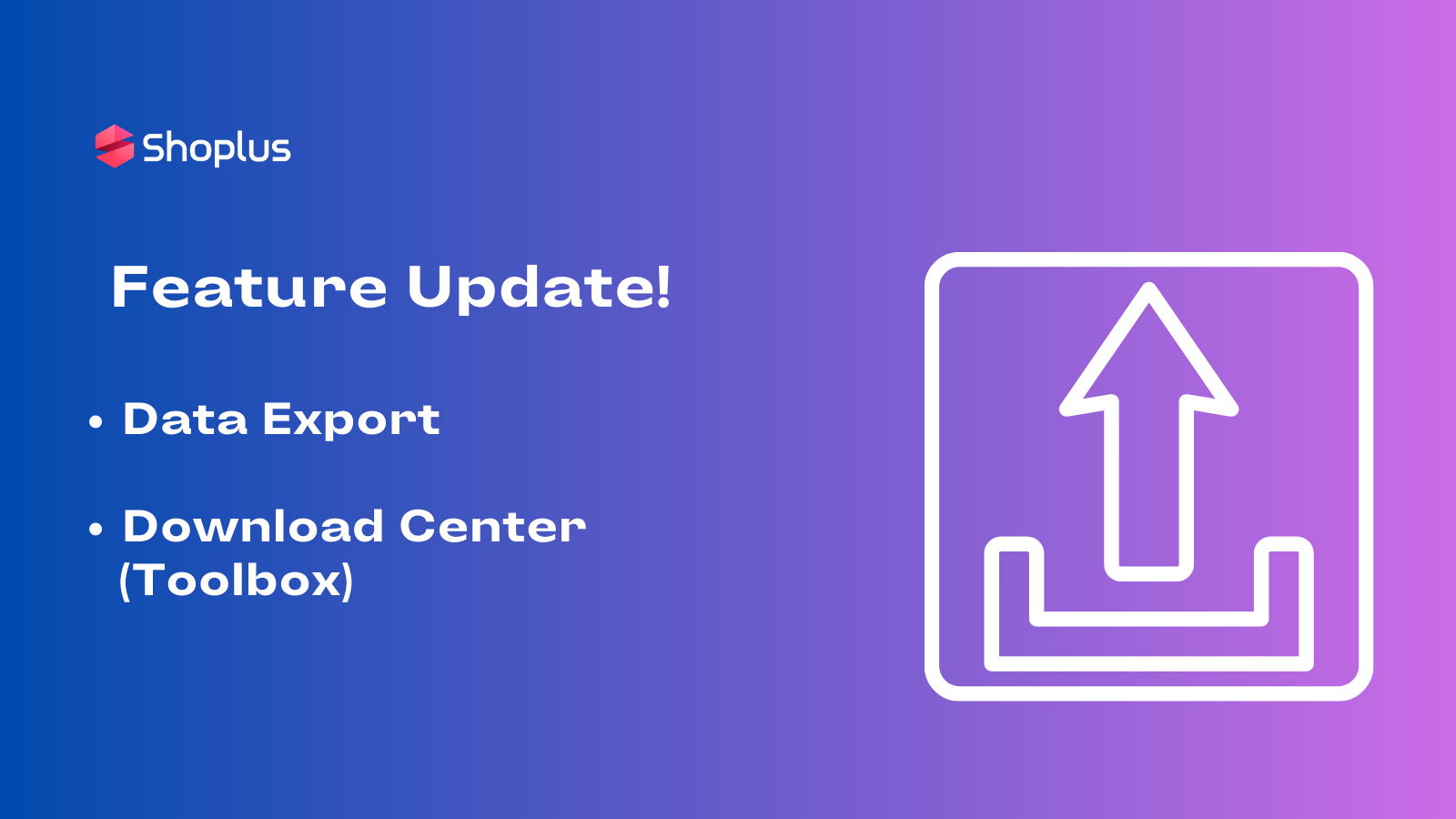 Feature update enable data export for TikTok products, shops, influencers, and videos. Shoplus supports the export of data from four product lists (Breakout products list, Top sales products list, Hot products list and new products list), making it easier for TikTok shop sellers to make data-driven decision in product selection and identify the potential explosive product trends on TikTok.
TikTok sellers can also export shops ranking lists, enabling them to compare growth trends among various TikTok shops in real-time, and analyze competitors' sales performance.
Shoplus supports the export of data from three major influencer ranking lists: Breakout Influencers, Top Video Creators, and Top Live Streamer. Making it easier for TikTok marketers to analyze the data of each TikTok influencer in greater detail and making browsing more convenient.
On the Video feature, Shoplus user can download raw video performance data. With one click, users can export data from the "Breakout product video list" and "Hot product video list" for effective comparison and analysis of sales video performance. Users can filter the list by country, region, product category, video views/sales, date, etc. Through these top-level video examples, sellers can learn more about how to combine popular creative ideas and products and how to shoot sales videos.

The lists can also be optimized by numerous filters. After you've added filters to your data, all you have to do is click the "Data Export" button to export relevant data. Then, navigate to the "Toolbox-Download Center" to download the required file.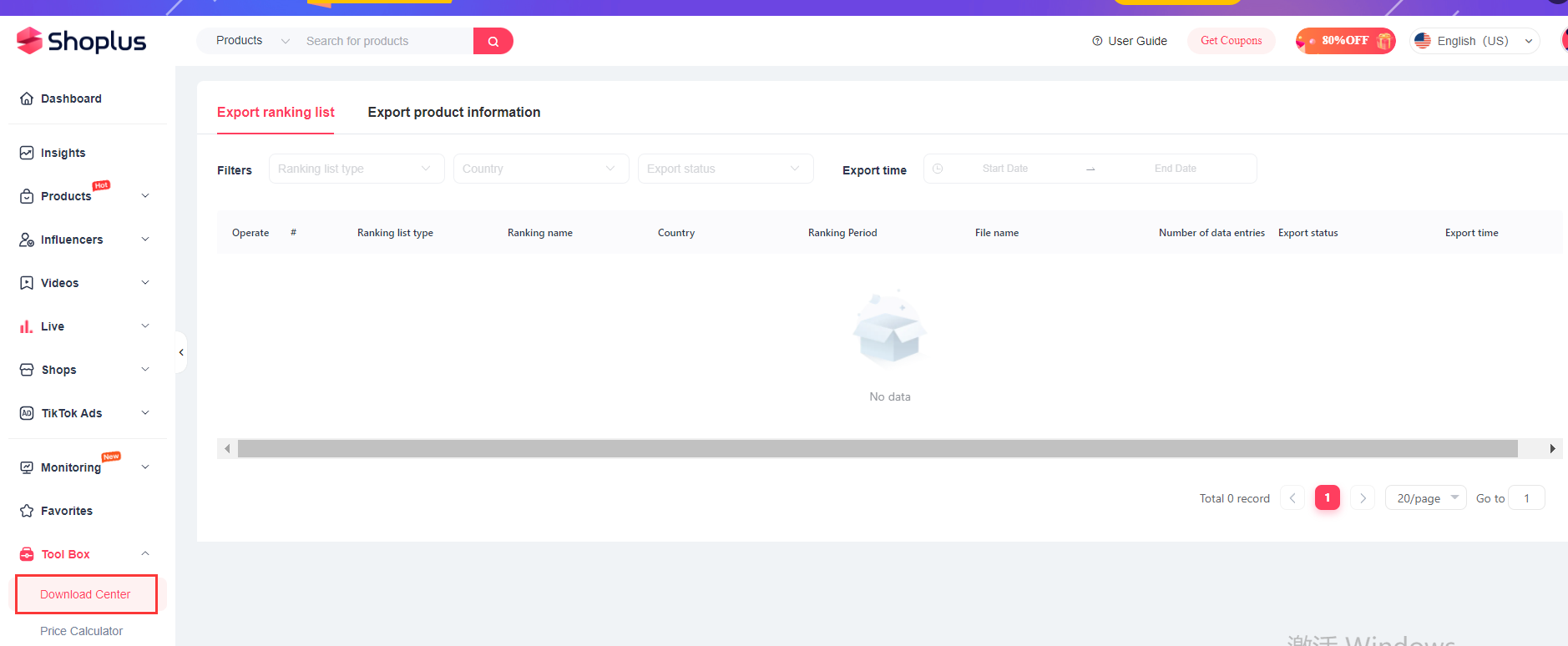 As soon as the function has been released, one of the sellers who operates in the Vietnamese market starts using it. The user provided us with feedback, stating that it is very easy to use and that they can export any data they need for in-depth analysis, saving a lot of time in comparison and analysis, and providing great guidance for product selection and marketing decisions.
It is crucial for sellers and influencers to understand market trends and industry data in real time, adjust strategies based on data evaluations, and improve performance. Shoplus is also constantly deepening its understanding of what features sellers require through its own practice, and is dedicated to making our platform more suitable for TikTok sellers, hoping to help more sellers in growing their businesses through TikTok.
It's worth to experience our TikTok analytics tracker that provide one-stop solution for your TikTok business! If you have any additional feedback, feel free to contact us through social media, or via email.