TikTok, as the world's most trafficked social media platform, has 3.5 billion downloads and 1 billion daily active users. Compared to other social media, TikTok is known for authentic content marketing. To be successful on TikTok, brands need to stay active on the platform and pay special attention to interacting with users, such as replying to user comments and so on. Since it was launched as the overseas version of Douyin in the second half of 2017, the global monthly active users reached 55 million in January 2018, and it has grown rapidly by seizing the opportunity of the epidemic. Maybe you think that you have done enough in social media marketing, and your brand & products have already had enough influence on Facebook and Ins. Obviously, this idea is wrong.
More and more brands and sellers have seized the opportunity to join TikTok. The development of TikTok will be faster and faster, and the TikTok e-commerce mechanism is gradually improving. The person in charge of Ins just announced that Ins will focus more on short video-centric strategies. However, most people's misconception about TikTok is that its users are mainly Gen-Z groups. According to data from authoritative organizations, TikTok users over the age of 35 are growing the fastest. Nearly 23% of users are between 35 and 44 years old, which is a significant increase compared to the previous 17%. However, young users still make up the majority, with 33% of TikTok users aged 18-24.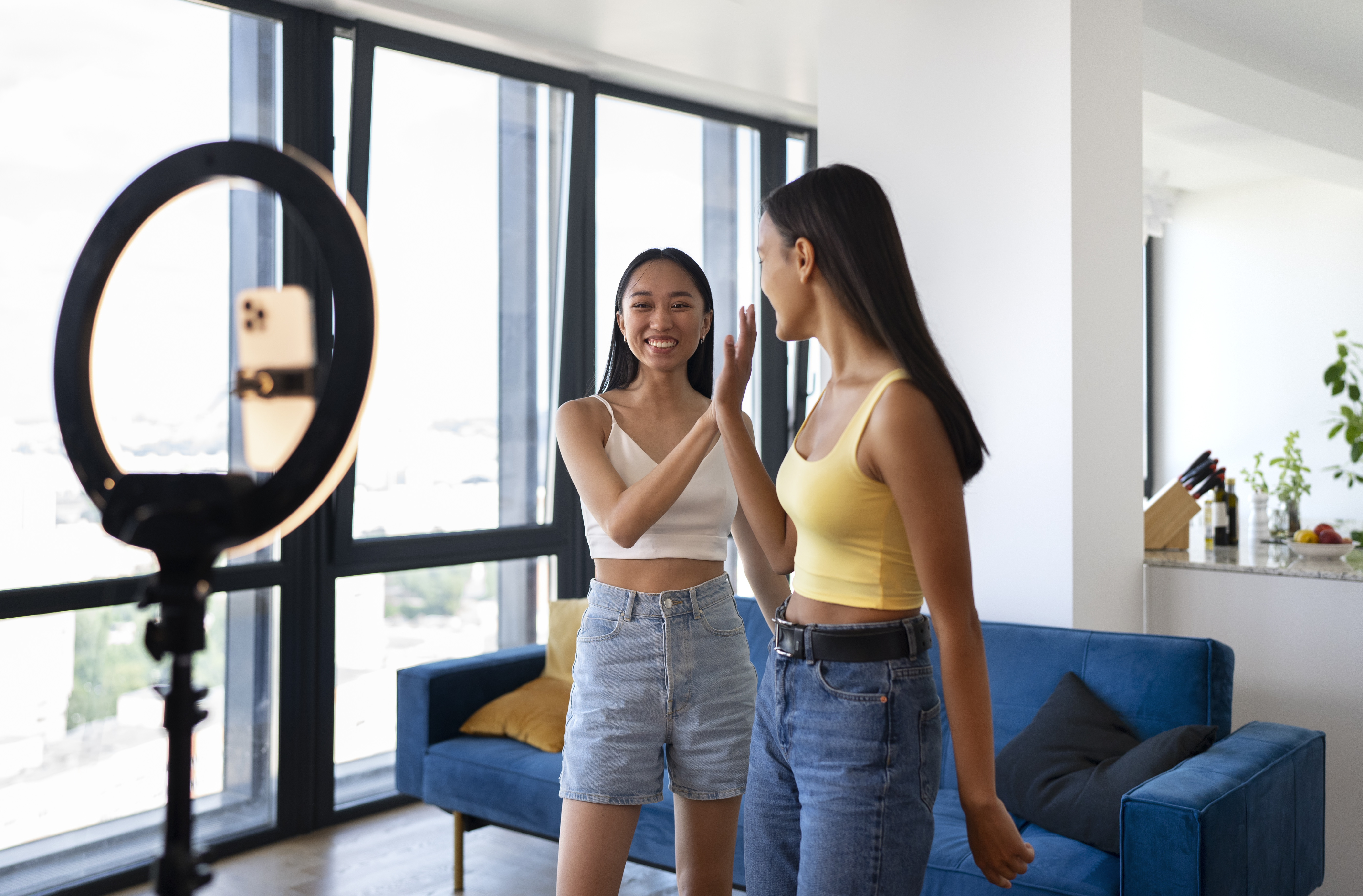 In today's complex and fierce marketing environment, broad one's own marketing channels become necessary. Through TikTok marketing, sellers and brands can have a direct dialogue with customers to understand the real needs of customers and the real situation of the market. And through effective exposure to enhance brand influence and product sales. So how to bring brand exposure and product sales growth through TikTok?
Get to know how TikTok works
TikTok allow users to share 15-60s short videos, recently, the longest video is expanded to 3 minutes. It has customization and video editing tools, creators can add trending songs, filters, viral sound, etc. TikTok even allow creators to add lip-sync to others' videos. But how to make videos you posted seen by more and more people? You have to understand how TikTok works. "For You" page is a personalized part of TikTok, the platform will recommend differnet videos to different users. The "For You" page changes in real time, and the content recommended to you will be adjusted at any time according to the user's browsing habits. For example, when you search for which facial cleanser is easy to use, the platform will recommend more videos related to facial cleanser to you. How user behave is what TikTok considered most, this platform has to know the habit of tiktok users as well as how they change. As for the user behavior, you can see TikTok engagement, the better the tiktok engagement of your account, the more chances you woud be recommended.
Make Your TikTok Ad Strategy
TikTok advertising is a crucial component of social media marketing, just like it is for every other social media site. TikTok advertisements can help you promote your items and increase the exposure of your business much more fast than organic traffic can. To start your TikTok ad, you need to set up a business account first, which you can see free tiktok ads analytics. TikTok provide various ads including In-feed ads, brand takeover ads, top view ads, brand hashtag ads, brand effect ads. Before starting tiktok ads, remember to set up your budget and then launch your campaign.
Top-view ads can be up to 60 ads, anyone who open TikTok would see the top view ads first. It can greatly increase the exposure of the brand and can be the most direct way connected to customers.
In-feed ads usually display on the For You Page, you won't feel disturbed when you scroll the "For Your" page.
Brand takeover ads is similar to top view ads, it will appear when you open TikTok and last for 5s, then turn into in-feed ads.
Know different types of ads would be the first step for you, but the next step is to know what your audiences interested in. Appropriate ads with quality content would make you get more TikTok followers.
Find your audience on TikTok
Before joining in TikTok business, you need to locate your audiences on TikTok and then find what are your audiences interested in. You can check your followers one by one on TikTok, to see what they follow, what they post, as well as their age, gender, country, etc. These seemingly insignificant details will help you succeed quickly and understand your target audience and product market.
Create unique and short video
Before making a video, you need to plan your video content ideas in advance. Unlike long video platforms such as Youtube, TikTok videos are mainly 15-60 second videos. Therefore, it is necessary to attract customers in the first 10 seconds, and the novelty of video creativity is very important. TikTok provides users with comprehensive content editing tools and a rich picture library and music library. You can post various types of videos like dance videos, lip sync videos and more. You can also upload videos, photos and special effects, add sound, music and text to enrich your video content. Posting videos regularly is very important for a new tiktok account, you can post videos 2-4 times a week. Remember, video releases should be based on quality, not quantity. Only vivid and interesting videos can attract fans. Set bio link in your TikTok profile would be a necessary thing. After doing all these, you can post your viral tiktok video, set an attractive cover for your video and add niche relevant hashtags would help you increase the exposure of the videos.
Find influencers to promote brand
Influencer marketing plays a vital role of TikTok business. Authoritative research shows that by cooperating with TikTok influencers, the return rate of advertising can be increased to 30%,content created by TikTok influencers have higher interaction rate. Shoplus is a tiktok analyzer designed to provide details about tiktok influencers. Visit the official website and login to get free trial, directly enter the name of influencers, shoplus will show you comprehensive details including tiktok follower analytics, views, likes, like rate, etc. Or you can see previous sales, current sales, sales growth ratio of top influencers in your industry.

Try to improve your TikTok engagement
TikTok engagement rate can help you value the account activity, the formula for calculating the participation rate is as follows: likes+comments+shares, divided by followers. TikTok videos with higher engagement rate will help you get more exposure, brands and users will build real connections. Various tips can be adopted to boost TikTok engagement, including master TikTok trends, use strong call to actions, if you want to know the details, read "6 Best Ideas to Boost Your TikTik Followers".
Conclusion
TikTok is a growing social platform worthy to join, more and more sellers & influencers join to promote products or brands. In this article, we provide advices on how to drive business using TikTok. If you want to know metrics about your TikTok account, or get information of trending tiktok products, try free tiktok analyzer-Shoplus.