As more users and businesses join TikTok over time, hoping to grow their presence on the platform, TikTok has become one of the best online advertising platforms. However, others may be considering the same thing as you. Comparing competitors will give you more insights, which is why you need to read this article. This is a guide on how to do a TikTok competitor analysis.
You need to follow a few steps to compare your account with your competitors' accounts:
Step 1: Understand your competitors
Your competitors will differ depending on the content you follow on your TikTok account and the extent of that concept. If your account focuses on information about "cryptocurrency," then your competitors may be more than you initially expected because the topic is very popular. You can easily find your competitors by searching for related topic tags and accounts.
Step 2: Analyze statistics and facts
Now that you are familiar with your competitors, it's time to look at their followers and see the numbers and analyze the following questions:
Do they have a wider audience than you?
Do they get more views than you?
Are you targeting the same audience?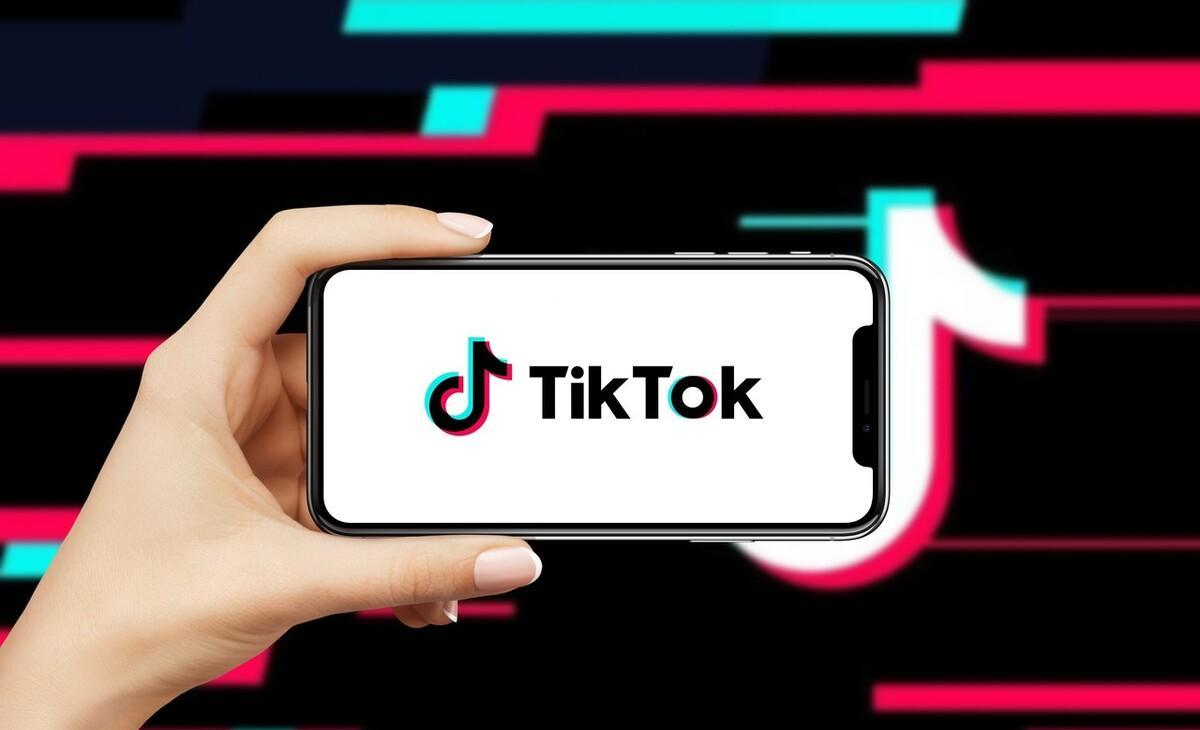 These questions and other related questions can help you analyze your competitors and determine if you and your related competitors are at the same level. It's not necessarily a bad thing to compete with larger competitors, but remember to take it one step at a time; gradually move up to higher levels to ensure a low failure rate.
Step 3: Analyze their overall performance compared to yours
Now that you are familiar with your competitors, know their level, and how to compare them, it's time to analyze their overall performance. Follow these guidelines for this step:
1) Compare their views to yours
How is their promotion rate? Are they doing more to get more views?
2) Check how many likes their content typically gets
Likes are always much less than views, but they are a good indicator of attracting audience attention.
3) Analyze which types of content are popular among their audience
This can be done by paying attention to the posting pattern on the competitors' accounts, as they are likely to post more content that is useful to them; perhaps it's a specific series or even product reviews.
4) Note the strategies they use to reach a wider audience
An example of this is dividing content into three parts and posting them separately. This builds audience engagement and curiosity, but remember not to overdo it.
5) Monitor what their audience is interested in
Thoroughly search for content that attracts audience attention during promotion. Is it a specific type of content? Collaboration? Trend? Specific length of the video?

Marketing Techniques to Beat Competitors on TikTok
1.Attract Audience with Great Content
As they say, don't shy away from creating new things and leading the trend in new things. TikTok users are proven to be attracted to anything new, and they adapt quickly.
Create content types that can immediately attract anyone scrolling through your account. Utilize all the different features TikTok offers and be creative!
2.Maintain a Regular Upload Schedule
Create a regular upload schedule and make sure to provide new content for your audience every day. Another trick to maintaining this schedule is to pre-shoot content on slower production days to upload certain content.
3.Follow Trends and Stay Relevant
If TikTok likes one thing, it's the coming and going of trends. Use the latest trends to gain promotion, as users always keep up with them.
4.Don't Underestimate the Influence of TikTok Influencers
Today, influencers play an important role in social media. People want, and in most cases, will believe what their role models tell them; this is where you reach sponsorship agreements, which will facilitate your analysis. Each influencer has their own audience type; once the audience group to be targeted is identified, start searching for relevant and appropriate influencers.
5. Provide Quality Customer Service
There's nothing better than a business that allows its audience to connect their concerns with them. Make sure to establish a good customer service system to ensure that your audience's concerns are addressed. Provide guidelines on how users can contact you and be loyal to them, which helps establish a trustworthy relationship between both parties.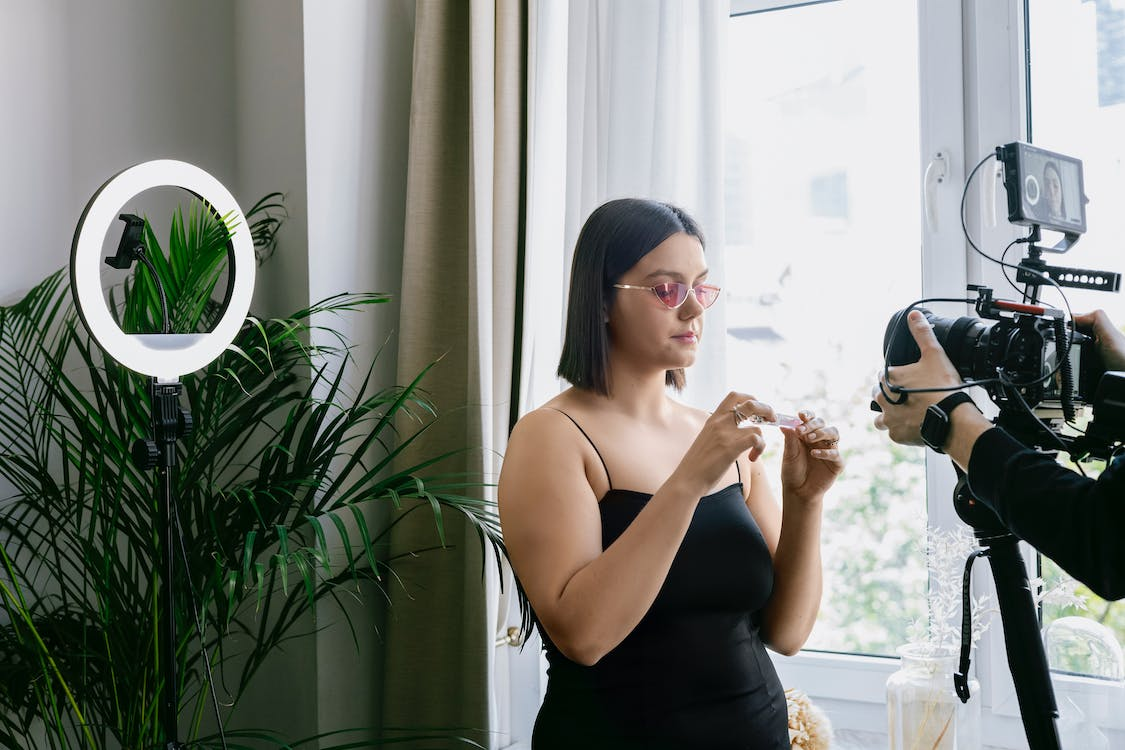 At Shoplus, their TikTok analytics tool can provide powerful analysis to help us understand which videos have the most views, comparisons between influencers/creators and other content creators, and suggestions on how to improve engagement.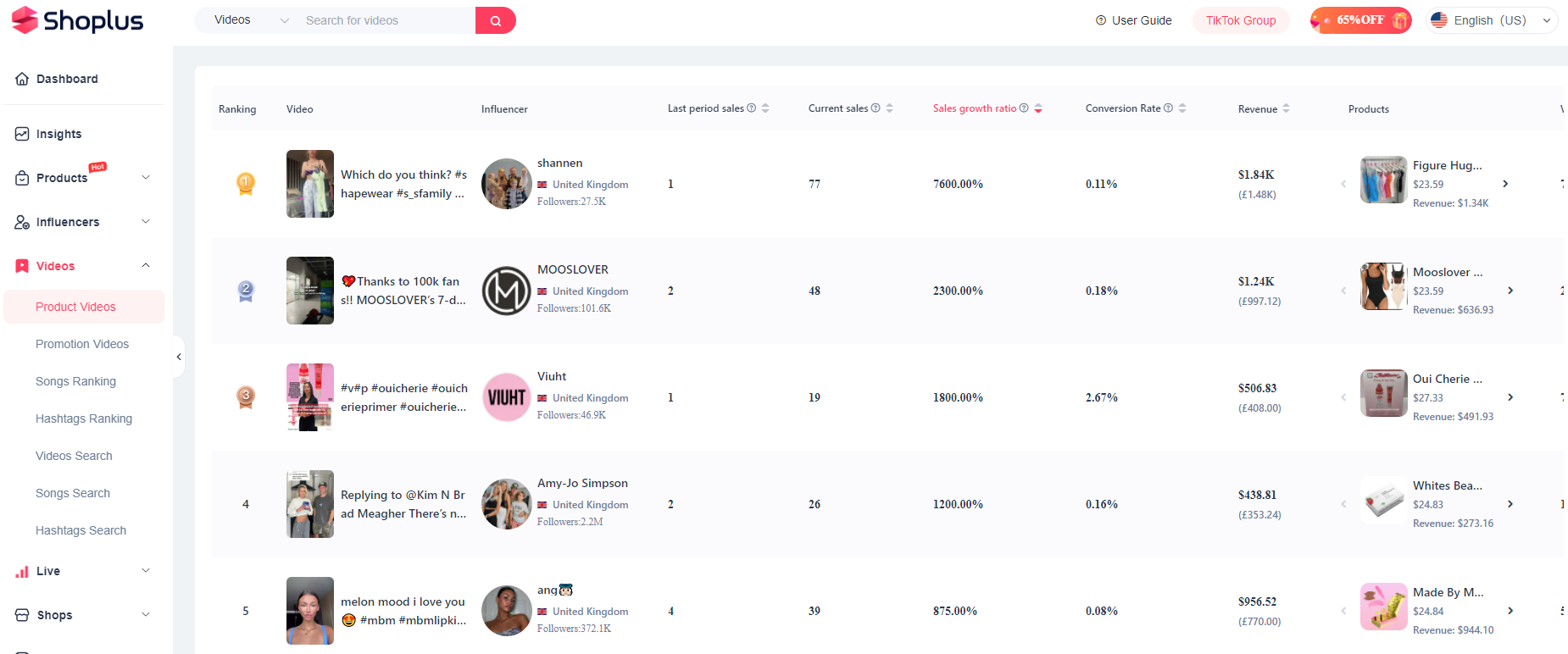 In summary, analyzing competitors on TikTok is one of the keys to success. However, it is important to note that analyzing competitors is only a reference, and ultimately success depends on one's own creativity and abilities. During the process of comparing with competitors, do not lose oneself, maintain a unique style and personality, and make one's work more distinctive, making it easier to attract the attention of fans.