There are over 1 billion active users on TikTok worldwide, which makes it one of the world's largest and most popular apps. TikTok has a large and engaged user base. In this way, a wide range of potential customers are available for businesses to market their products to.
Especially if you run a TikTok shop in Southeast Asia. Southeast Asia's TikTok shopping is booming, offering opportunities for online businesses. Given the success of TikTok shopping in Southeast Asia, it is likely that TikTok will continue to grow in other markets in the near future.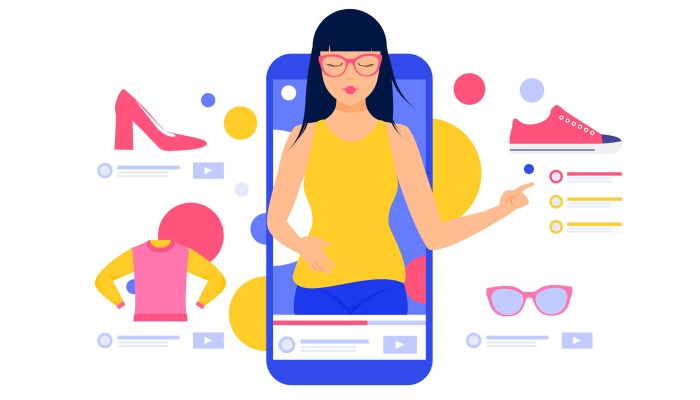 Are you curious about how to promote your products on TikTok? Look no further! In this article, we'll dive into the TikTok shopping feature and share 5 must know tips on how to effectively promote your products on this popular social media platform. So, sit back, relax, and let's get started!
What is TikTok shopping?
TikTok users can find and purchase products directly from the app through its shopping feature. It is a new and innovative way to showcase and sell products through the use of in-feed TikTok videos, LIVEs, TikTok ads, and the TikTok shop as part of a social shopping program.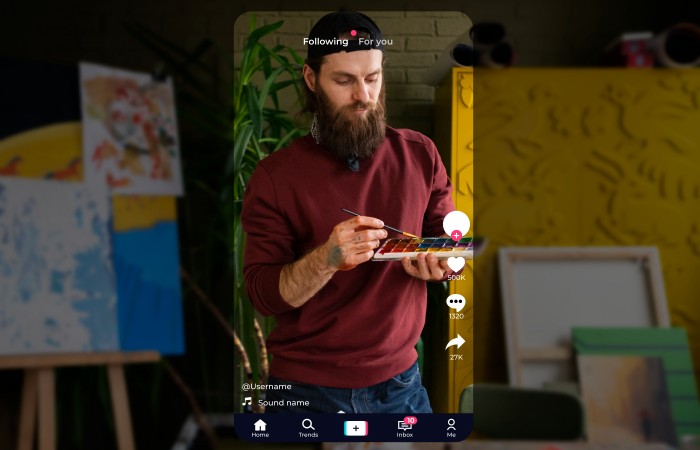 How to find TikTok trending products to sell?
Before you learn how to promote your products on the platform, you need to know where to find TikTok trending products to sell. The trending products on TikTok are similar to those sold on Amazon, Shopify, and Shopee, but TikTok's approach to e-commerce is different. What sets TikTok apart is its innovative way of selling.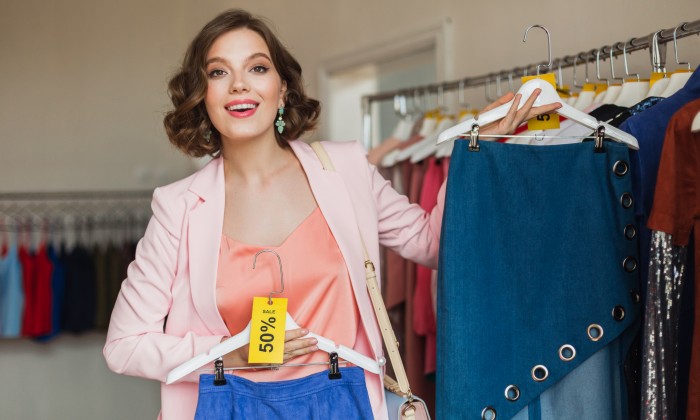 If you're looking to sell products on TikTok, it's important to stay on top of the latest trends and discover new product opportunities. One effective way to do this is by exploring the "Discover" section of the platform, where you can see which products and brands are being highlighted in popular TikTok videos. By keeping an eye on these trends, you can identify high-demand products and optimize your marketing strategy to increase your chances of success on the platform. So don't miss out on this valuable resource - start exploring the "Discover" section of TikTok today! Also, you can use hashtag search to see which products are being promoted by influencers related to your niche. You may discover some TikTok trending products from this manual method.
Another method is to use third-party TikTok analytics tools that track TikTok trends, such as Shoplus. By utilizing the TikTok analytics tracker, you can identify TikTok trending products and trends on the platform and also find popular influencers who are promoting those products.

Shoplus users can discover product opportunities for their niches with the feature <Products>.

In addition, you can conduct market research to identify popular products in your niche and find out if they are trending on TikTok. By combining these methods, you can gain insights into what products that are in demand on TikTok and utilize that information to shape your product strategy.
How to promote your product on TikTok?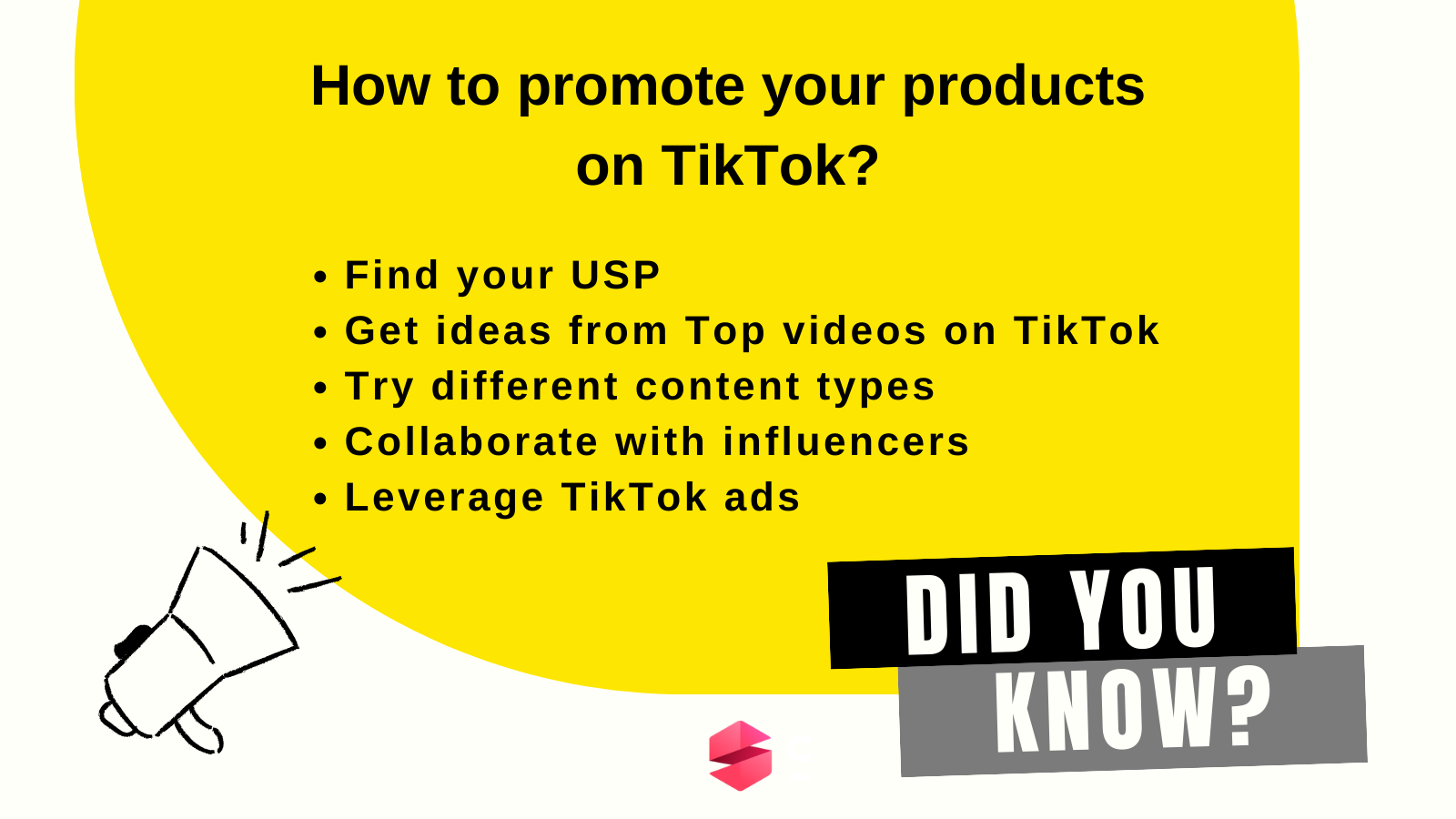 Here are some simple yet effective tips for promoting your products:
1.

Find your USP & consumer pain point
When selling on TikTok, it's crucial to capture the viewer's attention right from the start of your content, with a strong emphasis on the first three seconds. This is especially important if you're promoting your products through video content. By hooking your audience early on, you can keep them engaged and increase the chances of converting them into customers. So make sure to prioritize the beginning of your content and create a compelling opening that grabs their attention!
It is crucial to identify the unique selling point of your products and comprehend the pain points of your niche in order to attract their attention. By doing so, you can produce content that is more compelling and captivating for your audience.
2. Get ideas from Top product videos on TikTok
Moreover, you can seek out user-generated content (UGC) on TikTok to gain inspiration on how to promote your products or services in a manner that resonates better with your niche.
Apart from searching relevant hashtags to explore Top product videos, you can also utilize TikTok analytics tracker to discover trending content on TikTok. Shoplus provides its users with the feature of monitoring the latest trending videos, songs, and hashtags in one place. You can search for and download UGC on TikTok to analyze the video content and generate video ideas that will captivate and engage your audience.
3. Try different content types
Diversifying the content types used to promote products on TikTok is crucial because it enables you to appeal to a broader range of potential customers who may have varying preferences in terms of content format.
TikTok is a platform that thrives on creativity and originality, providing businesses with an opportunity to showcase their unique brand personality and stand out from the competition. By experimenting with various content types, you can unleash your creative side and produce captivating content that resonates with your audience. So, don't be afraid to try new things and let your brand's personality shine through on TikTok!
4. Collaborate with influencers
Collaborating with influencers has been a popular marketing strategy for quite some time, and this trend has extended to TikTok as well. Influencers possess a deep understanding of their followers and what motivates them to take action, whether it be making a purchase or clicking through to a website. Thus, working with influencers to create content that promote your product is a wise decision.
5. Leverage TikTok ads
Promoting products on TikTok ads can be a highly effective marketing strategy. With more than one billion active users worldwide, TikTok is among the most rapidly expanding social media platforms. As a result, businesses have a significant opportunity to reach a vast audience through advertising on the platform.
TikTok ads present businesses with a plethora of targeting options, such as age, gender, location, interests, and behaviors. By utilizing these targeting features, businesses can precisely reach their ideal customers and maximize the effectiveness of their advertising campaigns. So, take advantage of TikTok's precise targeting options to ensure your ads are seen by the right people at the right time, and watch your business grow on the platform!