With more than 1 billion active users, TikTok has become a hub for businesses to advertise their products and services. One of the most effective ways to reach a wider audience on TikTok is to collaborate with influencers. What started as a gathering place for niche content has grown into one of the most used social media platforms. TikTok's viral algorithm means that people of all ages and demographics are targeted with the type of content they want to see, making it a more immersive platform than Twitter and Facebook. As the most downloaded app on the App Store in 2021, TikTok has been recognized as a social media platform to watch in 2023, especially for younger demographics.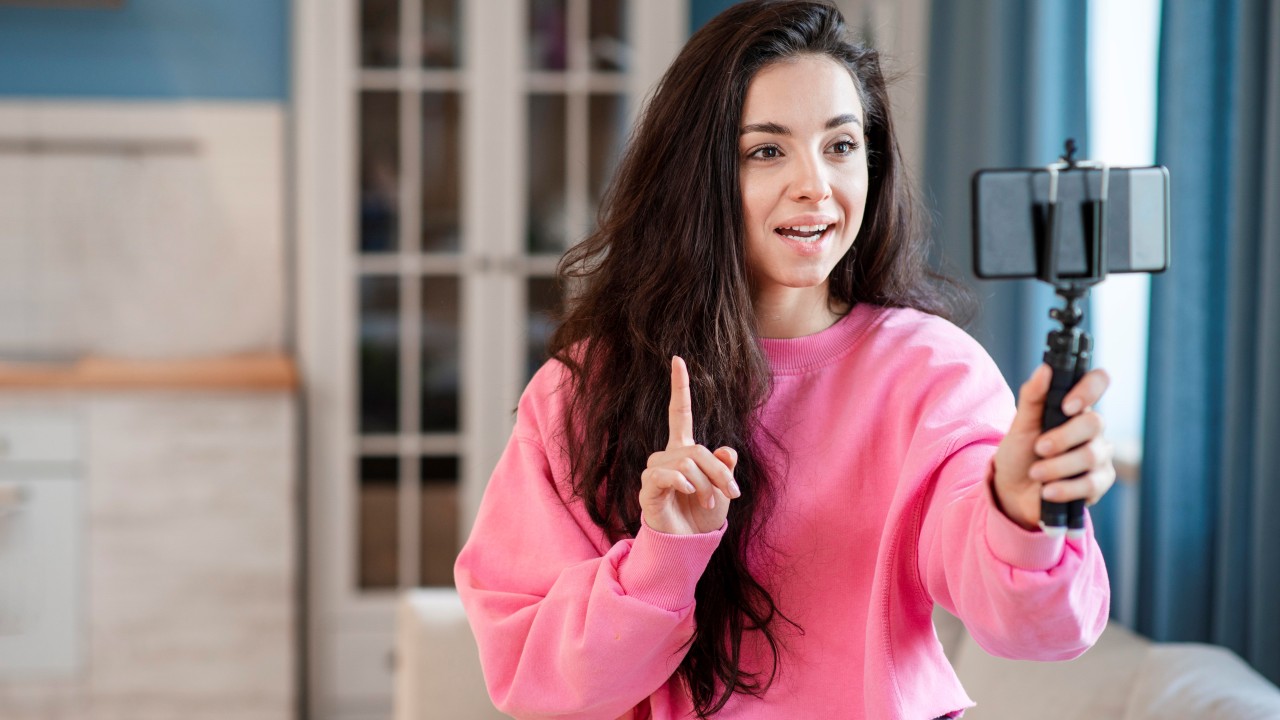 Why do we Choose TikTik influencer marketing?
Huge group of TikTok Influencers
Talents are popular on TikTok because of their ability to quickly and easily create real connections with the people who follow them or watch their videos. The more people feel connected to someone, the more likely they are to trust them. When working with influencers, you can increase your ROI by 12%, and businesses earn an average of $7 for every $1.50 they spend on influencer marketing. The majority of digital marketers (61%) claim they get higher-quality leads after working with the right influencer, while 36% of European and American consumers claim they make a purchase based on an influencer's recommendation.
Viral Algorithms
Unlike most social media platforms, you don't have to spend too long on TikTok to gain a huge following. In fact, thanks to TikTok's unique algorithm, your videos can be seen by a lot of people on the first day your content is published. The algorithm presents someone with videos they might like based on a number of factors, including videos they like, audio clips they listen to, hashtags they follow, accounts they engage with, and more.
Strategies to Work With TikTok Influencers
Identify your Target Audience
Before investing significant time and resources in marketing on TikTok, it's crucial to understand who your target audience is and what they're interested in. These details can help you decide what type of content to produce and which TikTok hashtags to use. Knowing your basic demographics is a good first step, but it's even better to narrow down your audience based on your TikTok niche and potential customers' pain points. You can create a buyer persona to help you identify these important characteristics about your audience while keeping all the information in one convenient place. The goal of this buyer persona is to identify common traits for your audience.
Choose Appropriate TikTok influencers
The process of finding credible influencers on TikTok is basically the same as any other social media platform. First, make sure your desired audience is actually using TikTok already. Then you want to see what kind of content they're engaging with - which influencers they follow, which TikTok niches they tap into. It's important to remember that relevance always trumps influence, especially It's on TikTok. Having a high follower count is far less important than finding influencers who can relate to (or are) your ideal customers. This is obviously the most critical element of any impactful campaign.
Focus on those people who are influential in your industry. A free influencer marketing tool can help you find the right influencers in this area and better measure the results of their campaigns. Shoplus is an influencer marketing tool that provide you detailed TikTok influencers information. Using Shoplus, you can find top tiktok influencers in your country and industry. See the sales, revenue of the last 30 days, TikTok engagement metrics such as likes, views, and followers off the TikTok influencers you want to cooperate with.
Set your budget and goal
Before starting TikTok influencer marketing, it is necessary to clarify the goal of TikTok marketing, whether it is to convert more sales, promote new products, or just to expand brand awareness. For different goals, the direction of finding talents will also be different. If you want to convert more sales, you can find someone who sells goods. If you want to achieve the effect of brand promotion, you can be a master who focuses on high-quality content production. After you define your goals, you can set a budget for the collaboration. Influencer fees vary based on their following and engagement rates, so make sure you have a realistic budget.
Mistakes to pay attention to brands
High fans does not mean high traffic
Some creators have a lot of fans, but the recent video playback volume is very low. Such creators should cooperate cautiously, because the account is likely to be limited, or just because a work is popular, but In the later stage, there is no ability to continuously output high-quality content. For the brand side, the amount of video playback determines the effect of cooperation.
Pay attention to the comment area
Many problems can be found in the comment area. Focus on whether the user's evaluation of the creator's video content is more positive or more negative. If there are more negative evaluations, you must cooperate carefully.
Pay attention to the update time of their works
Some creators have not updated their works for a long time, and the degree of commercialization is likely to be low, so it is impossible to predict the effect of cooperation, so cooperate carefully.