With its creative, entertaining video content, TikTok has sprung into the marketing landscape as a stage to interact with millions of people. TikTok is simple to use, and as long as your videos are creative and entertaining, you have the opportunity to reach a large, engaged, and diverse audience. Top brands are using a variety of strategies to benefit from the marketing opportunities at their hands. TikTok still serves as an important way for brands to communicate with millennials and Gen-Z. When marketed right, your brand has the potential to become popular on TikTok with a positive impact on your audience. Thus, if you're looking for the best TikTok marketing tips for 2023, continue reading for Top tips you should know about the platform, as well as some best practices to inspire you.
11 Tips for TikTok Marketing
1. Use relevant TikTok hashtags
TikTok users, like many other social media users, rely on hashtags to categorize their videos and browse for clips by topics. Using relevant hashtags in your post can help you reach a larger audience.
2. Take advantage of popular TikTok trends
TikTok trends are changing fast. By keeping an eye out for viral TikTok trends, you may leverage popular elements in your video, such as video flow, music, and hashtags. Your content will boost to a wider audience when you follow the trend.
3. Post contents on audiences'active time
If you post when the majority of your community is online, you will reach more audiences right away. The active time of your audience will change as your following base grows, therefore make sure to check your analytics on a frequent basis to monitor the active time.
4. Leverage Call to Action phrases
Researches show that leveraging CTA phrases in your content is effective to keep viewers' attention. By using a Call to Action (CTA) language in your video, you may engage the viewer and offering them a clear action to take after watching your video.
5. Post often and consistently
TikTok encourages regular posting. Your follower rate is likely to increase as you publish more videos to your TikTok account. The more posts you create, the easier it will be for people to find and follow your account.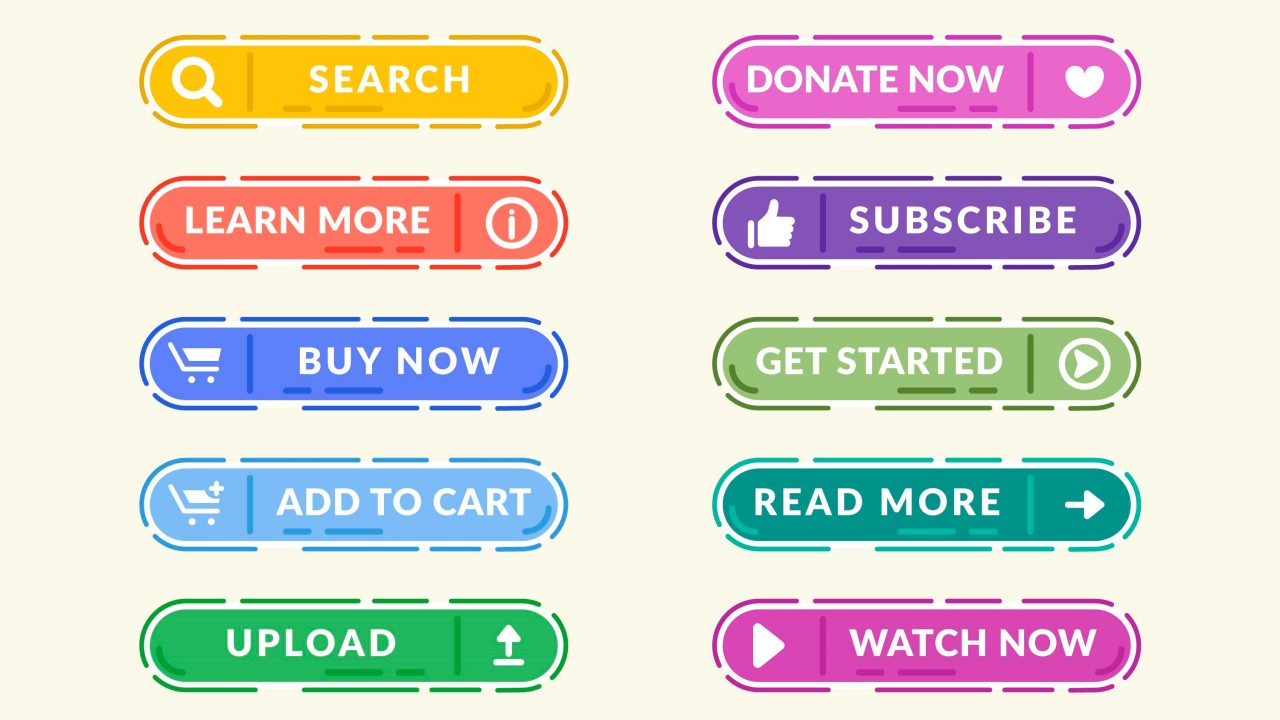 6. Don't sell it!
Don't push sales. For brands and businesses, TikTok provides an opportunity to connect with and promote their potential customers. But don't get me wrong, this does not imply that they should use this platform to increase sales through straightforward advertising.
Once you've gained a following, add more promotional content, such as product showcases, videos of real customers using your products, or special deals. You need to find a balance between advertising and fun, valuable content.
7. Engage with your audience regularly
To stay connected with your viewers, it's all about engagement. Regular interaction encourages community formation and tighter relationships with your audience. Make sure you reply your post comments and DMs frequently.
8. Encourage engagement on your post
It's important to encourage comments and likes for your post. When you mention it in the video, your chances of getting likes and comments increase.
9. Make entertaining content
Show your sense of humor on your content. Most of TikTok users looking to be entertained on the App. Always remember to connect with your audience/community through creative, trendsetting content. Humor and fun are the best ways to engage TikTok users.
10. Promote your campaign with TikTok influencers
The best way to market on TikTok is probably through influencers. Maximize your marketing performance by utilizing TikTok influencers. Consumers are more receptive to brand promotion from their favorite influencers. As they're more connected with favorable creators, thus they trust and value their opinions.
11. Provide value to your audience
Providing value for your audience is one of the most essential components of TikTok marketing. This can be done by providing them with short, informative, and visually appealing videos that instruct or amuse them.
Above are 11 tips about TikTok marketing in 2023, TikTok influencers, videos, songs, ads, content are the most concerned metrics for tiktok users. To level up your brand marketing strategy, Shoplus can provide you free tiktok analytics data.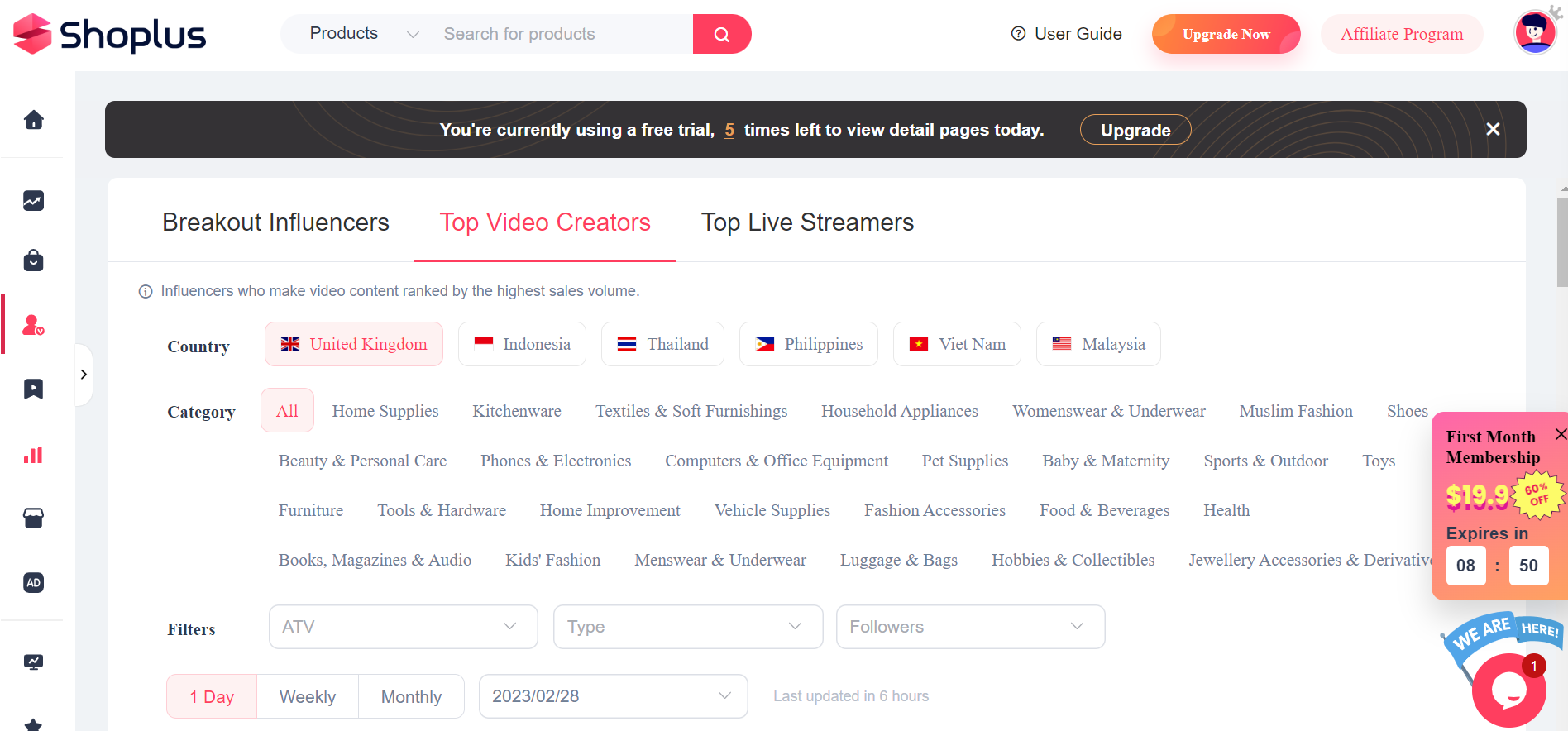 First, sign in to Shoplus using your Gmail account or register with your email.

Second, Select the tiktok data that you want to view: hot products, tiktok influencers, tiktok ads, tiktok shops, tiktok live, etc.

Third, check the detailed tiktok information that you want to know about.
TikTok is all about to have fun! Innovative marketing and responsive strategies can help your brand gain awareness and continue to grow. Use TikTok analytics to measure the performance of your content and be adaptable to follow new trends. It's crucial to monitor your marketing performance and account's activity. You can also use third party analytics tool to gather in-depth insights and key metrics. Shoplus is a powerful TikTok analytics tool to keep up with trends, find influencers, discover product potential and more.