Social networks have evolved into tools that can be used to increase sales besides socializing. TikTok Shopping is the example of this evolution. If you're doing online business, you should start consider leveraging TikTok shopping to maximize your profit. TikTok shopping includes the TikTok collection ads, TikTok shop live shopping, as well as the ability of their sellers to add product links to their videos. These are key features of TikTok commerce.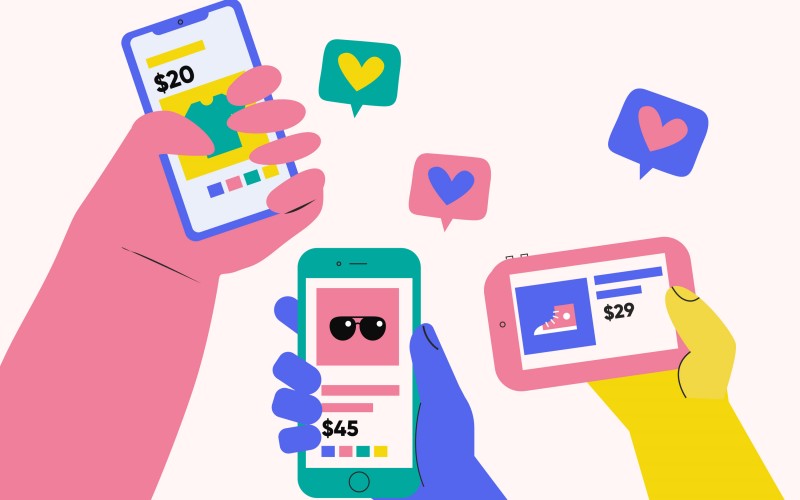 In their TikTok profile, brands or businesses have a Shopping tab when they set up TikTok Shopping. You will be able to see a shopping bag icon to represent this icon. TikTok shopping enables TikTok users to browse through products within the app, select those they want, and purchase directly from TikTok. It's the ultimate one-stop solution for social commerce.
Is it really worth it? According to research, one-third of TikTok users have purchased something from the platform, and nearly half of users discovered products through brand ads and content. This article will explain what is TikTok commerce and how they work.
What is TikTok shopping?
The TikTok Shopping feature allows users to purchase products directly from the social media app. It is a new e-commerce feature that enables businesses to sell their products to TikTok users. Businesses can link to their product pages within their TikTok videos or profiles so that users can purchase products without leaving the app. By implementing this feature, businesses can reach out to potential customers and users can discover and buy products they see on the platform. The accessibility of TikTok Shopping is currently limited to a few markets, but it is expected that it will eventually reach more areas.
Is TikTok commerce worth it?
TikTok commerce is becoming increasingly appealing to buyers, sellers, and drop shippers. TikTok commerce can be an excellent option for businesses looking to reach a younger demographic and increase sales. TikTok is one of the fastest-growing social media platforms, with over 1 billion active users worldwide, and its user base is primarily made up of young people. As a result, it is an appealing opportunity for companies that serve to this demographic.
Brands and businesses on TikTok have the opportunity to showcase their products to potential customers. This can be done through several ways, including creative, engaging TikTok videos, TikTok ads, Live shopping and TikTok influencer marketing. In order to facilitate the purchase process, businesses can integrate links to product pages into their TikTok videos or profiles.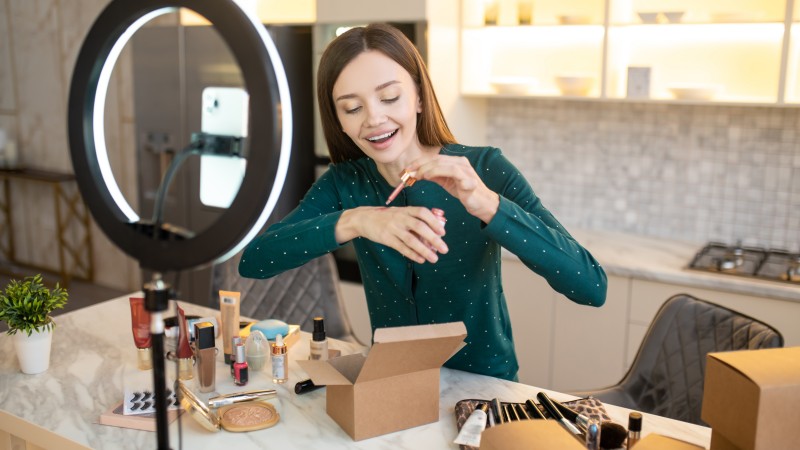 The new way of social commerce offers incredible advantages that business just can't afford to miss. There're tons of TikTok users are active on the platform. Thus, brands have a greater chance of reaching a wider audience and promoting their products and services. Brands that promote themselves on TikTok may gain customer loyalty. Social networking sites facilitate the development of trusting relationships and communication with customers, which is an important factor in increasing customer loyalty.
TikTok commerce, however, needs strategic planning and execution in order to be effective, just like any marketing strategy. Content is the key on TikTok! For a business to succeed, it must create high-quality, engaging content that reaches its target audience, and it must work with influencers who have a genuine following and can promote the company's products effectively.
Overall, you can't deny the strong potential of TikTok commerce. Businesses that are willing to put in the time and effort to create engaging content and build relationships with their audience will find it well worth their while.
Optimize your Sales Performance with TikTok Analytics Tool
If you're looking for a TikTok analytics tool that can assist your TikTok business in an easy and time-saving way. After browsing all the TikTok analytics tools available, you'll find that they're aimed primarily at marketers and influencers, and that there aren't many specialized options for commerce on TikTok. Luckily, Shoplus is the TikTok analytics tracker that designed to TikTok commerce.

Product selection is an undeniably important step in online business. Finding winning products and keeping track of product trends assist businesses in continuing to optimize their product strategy to drive sales. Due to the platform's uniqueness, trends in TikTok commerce move faster than on other e-commerce platforms.
On our 'Find Products' section, Shoplus users will be able to see different TikTok ranking lists to meet their needs, they can also optimize their searches by demographic, product category, time, etc. If you have a specific product in mind, you can search on Shoplus to see its comprehensive sales analysis and discover TikTok Live, influencers, and videos related to that product.
In terms of TikTok shopping ads, there are three types of shopping ads are available: video shopping (Video Shopping Ads), catalog listings (Catalog Listing Ads), and live shopping (LIVE Shopping Ads). A video ad can be used to highlight one or more products within the "For You" feed. TikTok advertising could be a bit pricey, so before you actually promote your own, it's necessary to explore and evaluate the Top TikTok ads for your category. Cost-effectiveness is its purpose. To begin, browse your competitors' ads on Shoplus to see TikTok ad strategies and content inspiration for your own.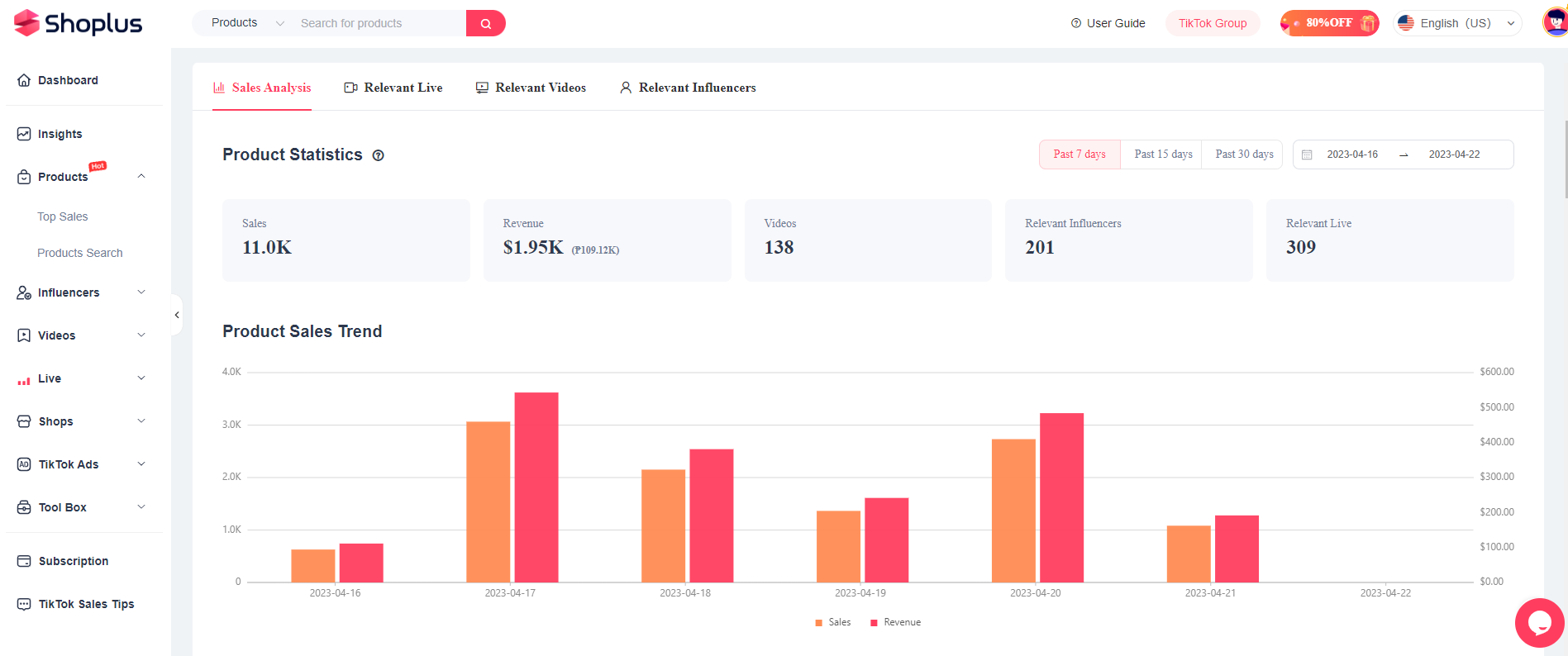 The key to leveraging TikTok shopping's advantages is to learn the TikTok trends, analyze your competitors, and uncover valuable insights to improve your profit.
To summarize, TikTok commerce is definitely worth to try. To get the most out of TikTok, you should also use our TikTok analytics tool - Shoplus. Investing small amounts of money in Shoplus subscriptions can unlock huge profit potential.