Choosing TikTok, what everyone sees is its potential for sales and efficient traffic
flow. For cross-border e-commerce, how to choose tiktok trending products and how to obtain traffic are definitely issues that everyone needs to consider.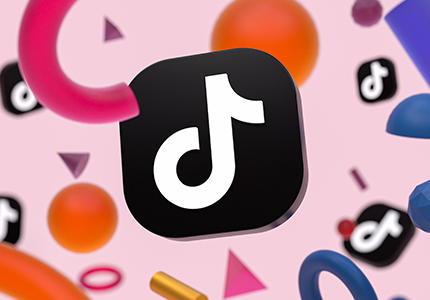 TikTok product selection strategy that novices must know
1) Common features of hot-selling products
① Use with a scene
Displaying usage scenarios will make customers feel very involved, thereby arousing their purchasing desire. For example, festive atmosphere, etc.
② Appealing appearance
A beautiful or novel appearance determines whether the audience who brushes the content will stay or slide away. According to the "three-second rule", the first three seconds determine whether the user will watch the video completely, that is, the completion rate.
③ Contrast before and after
Refer to the comparison before and after the use of household cleaning products or beauty products. The stronger the contrast, the more attractive it is to the eyes and arouses customers' desire to buy.
④ Affordable price
Emphasize words such as "limited-time discount" in the video to urge customers to place orders as soon as possible.
⑤ Rich uniqueness
Novel products with irreplaceability, such as novel toys, are very suitable for
display and sales on the TikTok platform.
In addition, for tiktok trending products selection, don't rush into it, first understand these points? The underlying product selection logic, which you must know!
2. TikTok's underlying product selection logic
A. Multi-platform product selection logic
First of all, you need to know that products that are popular on independent websites will also be popular on Amazon. TikTok has become an initial public opinion dissemination mouth. The product selection logic that needs to be learned is Facebook hot post products/ AliExpress weekly and monthly trend products/ Amazon 24-hour hot sales/ Google trend corresponding products/ Etsy a store's sales/Pinterest product trends, and various product selection data.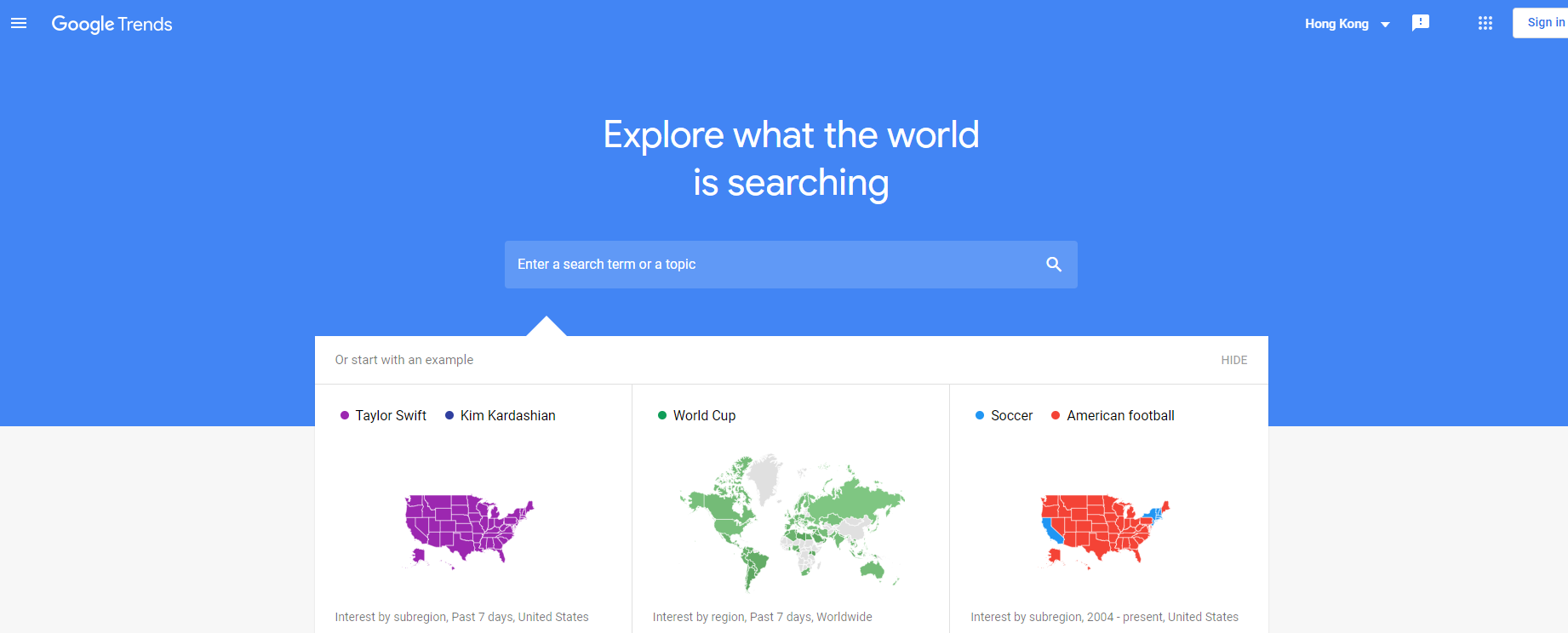 If you don't know what types of products Amazon has exploded every day, and
how to make peripheral products with your own products, the information gap is sales. That's why many Facebook advertising optimization experts can quickly get started with TikTok, and understanding product selection and data is the core difference.
B. Product selection based on people (suitable for hot product thinking)
TikTok's current user group is younger, and the overall age group is sinking. The tk users in the United States and the United Kingdom are the two countries with the most users. Many sellers also do the European and American markets, which directly locates your product price. Products below 40 US dollars are the best-selling, and the unit price of explosive products in the cross-border e-commerce industry is small kitchen and household items with a unit price of more than 10 US dollars. Buddies who come from Facebook hot product grocery stores must have a deep understanding.
C. Novel and unique product track
Novel and unique products are always the most exposed. Finding novel and unique products that can be efficiently converted means success. There is a website dedicated to sharing novel and unique products, which may not be sold, just to attract website traffic, and you will know how to play novel and unique products.
3. How to choose a category?
It is recommended that novice sellers choose vertical categories and avoid being
too broad. Generally speaking, we divide categories into three categories: hot-selling industries, soaring industries, and blue ocean industries.
(1) Hot-selling industry
Industries that have been popular on the platform in the past year, sorted by 30-day sales. Including: 3C, household daily necessities, consumables (masks, etc.), beauty and personal care, women's clothing, snacks.
(2) Soaring industry
Industries with a fast-growing sales volume that appear vacant in the platform market, sorted by 30-day sales growth rate. Including: toys, crystals, lighters.
(3) Blue ocean industry
It refers to industries with almost no competition. Including: freshwater pearls, jewelry, DIY handwork.
TikTok analytics tools
We can rely on some external forces, such as product selection tools and data analysis tools to help us select products. Convenient product selection tools can also greatly improve the sales volume of products.
Such as shopplusTikTok analysis tool. The function is very complete, and the provided data covers 7 countries including the UK, Indonesia, Thailand, Vietnam, the Philippines, Malaysia, and Singapore, with more than 90 million product data, which is more than three times that of similar platforms.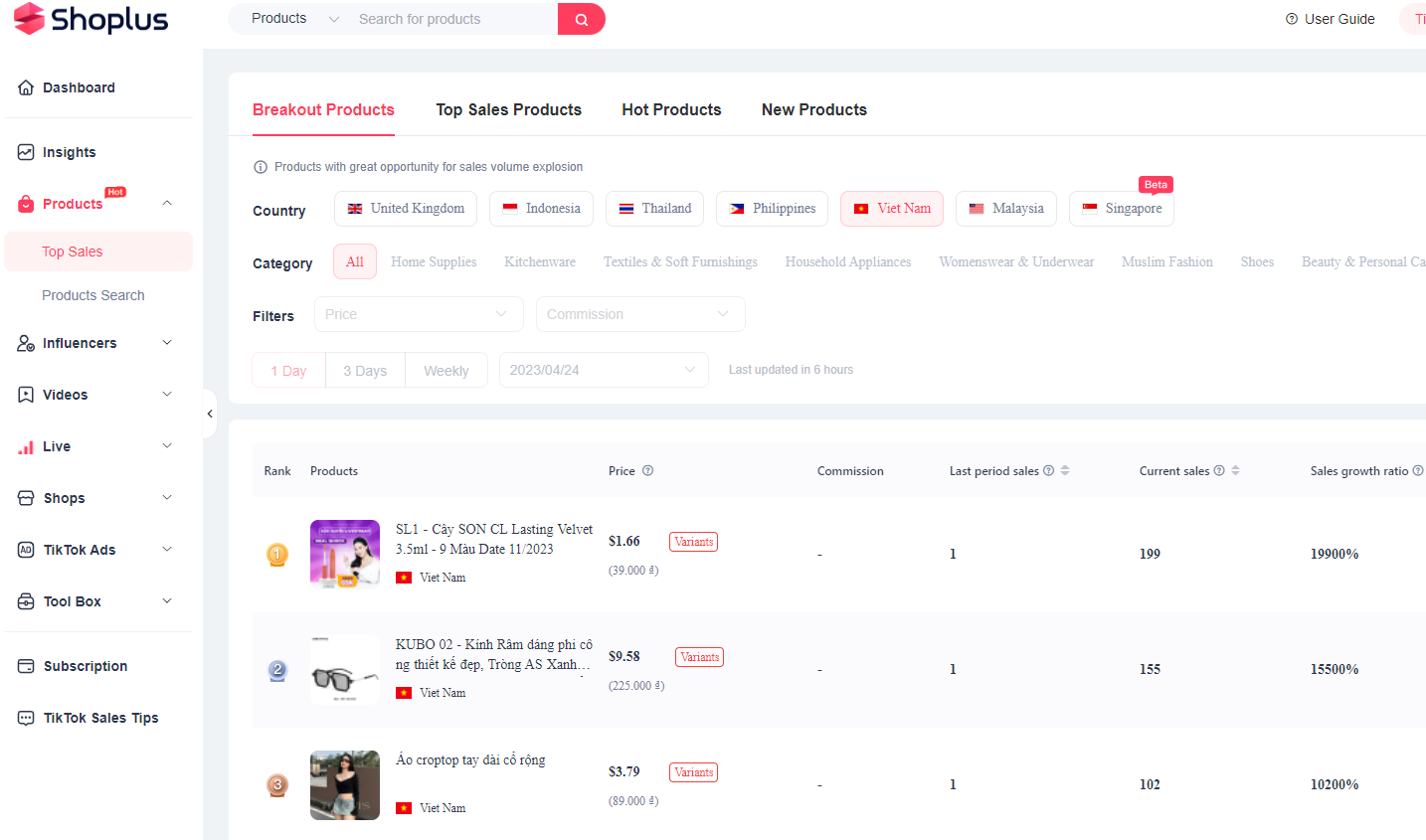 In conclusion, the TikTok product selection strategy is: pain points + products. At
the same time, we must create product differentiation and improve product competitiveness. The product