Finding winning products on TikTok is easy if you use the right tools. Many dropshipping research tools allow you to search for profitable products with a simple click of a button.
The key to a successful TikTok business is to find trending products that people will want to buy. This will increase engagement and sales.
Simple List of Popular Categories on Tiktok
TikTok is a popular platform for creating and sharing video content. It also serves as a discovery and marketing tool. This social media platform is especially popular among Millennials and Gen Z. Using it, they can find products and follow their favorite creators. In addition, they can search by categories (dance, fitness, beauty, pranks, etc.) and keywords to find videos that are trending on Tiktok.
The most popular category on Tiktok is entertainment. This includes comedy short clips and products that entertain users, like magic kits and toys. It's not surprising that this is one of the most popular categories, as most Tiktok users are looking for something to lift their moods or make them laugh.
Another popular category is dance, which involves influencers choreographing their own dances based on the latest songs. These dance trends often spread quickly and become viral. They can even go mainstream, as shown by the success of Addison Rae and Charlie D'Amelio.
Other popular categories on Tiktok include beauty and makeup, food, and pranks. Beauty influencers are especially popular on this platform, and they have a huge impact on current beauty trends.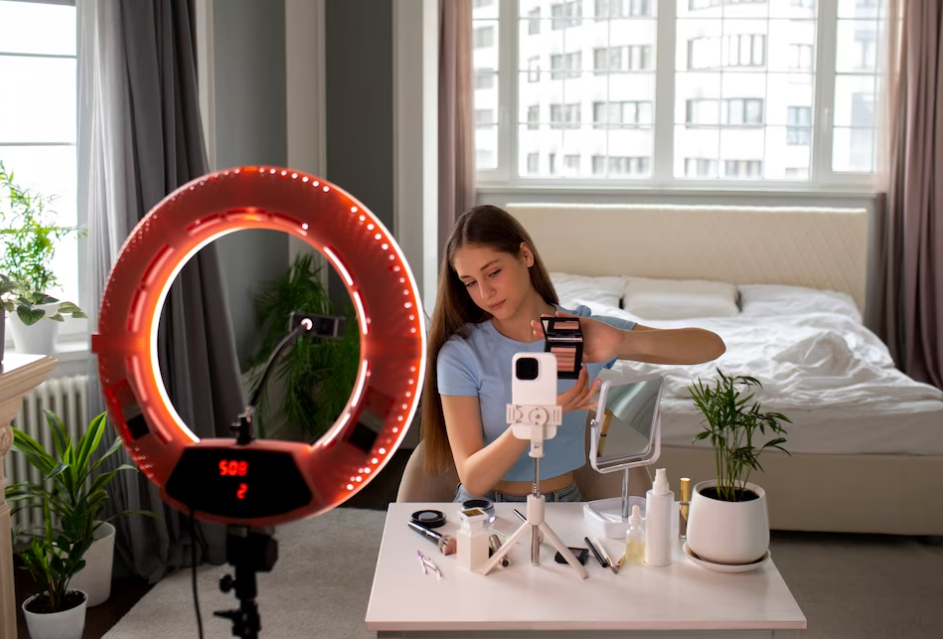 Finding Winning Products on Tiktok
The social media platform Tiktok has billions of users and the platform is an ideal place to promote a product. However, finding a winning product that sells well on Tiktok isn't easy. It requires careful research and experimentation to find the products that will resonate with your audience. Moreover, you have to consider the price of your products. You should aim to sell affordable products that can easily be bought by your target audience.
Moreover, it's also important to look at what competitors are selling. This way, you can identify gaps in the market that you can fill with your products. The best way to find trending products on Tiktok is by using product hunting tools. There are several tools available online, including Drop Point and AliExpress's search function.
These tools will display products that are trending on the platform and show how many people have liked and purchased the product. They will also show how well the product has performed in the past year. This information can help you optimize your ads for better results.
Alternatively, you can manually search for products on the platform. This method may seem tedious, but it's an effective way to find winning products on Tiktok. It is also worth noting that content creators on Tiktok use hashtags to broaden the reach of their uploads, making it easier to find posts or product ads.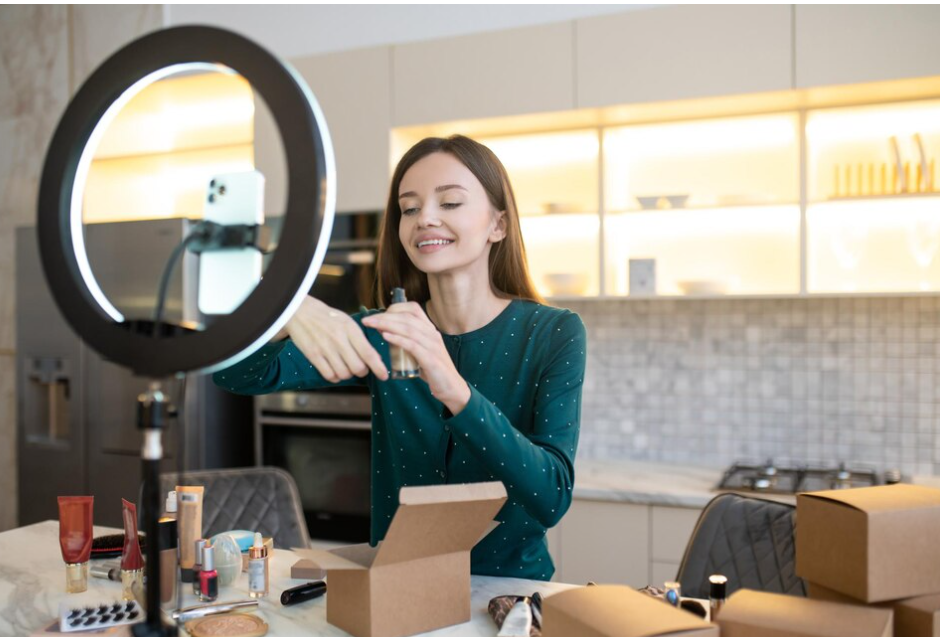 TikTok Algorithm
One of the best ways to beat the TikTok algorithm is by creating content that your audience finds valuable. This can be anything from entertainment to a trending topic. It's also important to create videos that are accessible, as this will help increase your visibility among the platform's audience. Lastly, it's important to be consistent and post regularly. This will help you reach your target audience and keep your videos at the top of their FYPs.
The TikTok algorithm determines which videos to display in a user's For You page based on a number of factors. These include user interactions like video likes, shares, and comments, as well as account follows and account settings. It also takes into account video information, such as captions, audio, and filters.
As a result, the algorithm will prioritize videos that are likely to entice the viewer and make them want to watch. These videos may be entertaining, relatable, educational, or musical. In addition, the algorithm will also prioritize videos posted by creators who have a lot of followers.
While this method of finding winning products on Tiktok can seem time-consuming, it has been proven to be reliable and effective by many e-merchants. However, if you're looking for more efficient ways to find winning products on Tiktok, then you should consider using a product discovery tool like Shoplus.
Shoplus Analysis
TikTok has a wide variety of products that are popular among its users. Some are innovative, such as the star projector that brings the galaxy into your home. Others are more stylish, such as the ice roller that reduces headaches and swelling. Other products are practical, such as the floating acrylic whiteboard that helps you stay organized. In addition, the app has a cultural cachet that attracts a young audience. As a result, it is a good place to promote products from the fashion and beauty industries.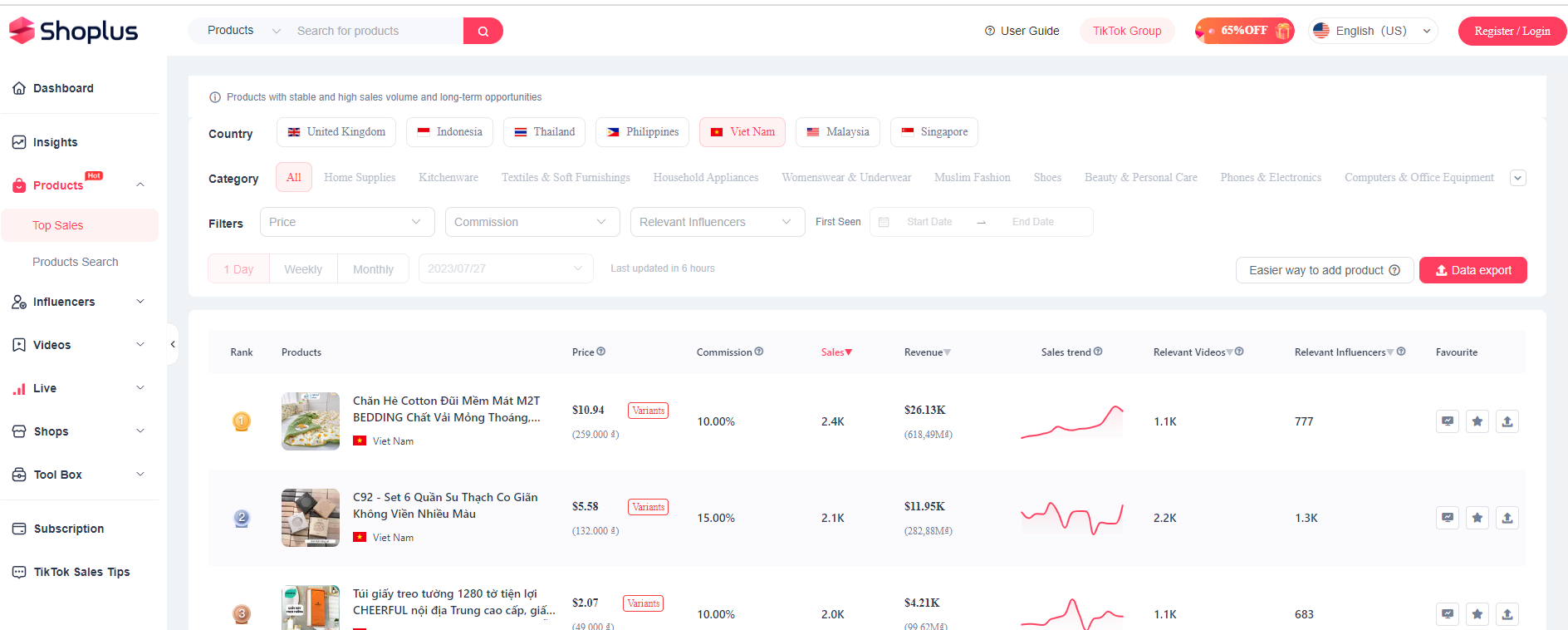 A good way to find winning products is to follow viral trends on the platform. You can do this by searching for specific hashtags or by following influencers on the platform. The key is to find products that solve a problem and have a wow factor. Then, you can increase your chances of selling them by using the right hashtags and challenges.
Additionally, Also, you can use third-party TikTok analytics trackers to spot the latest trends.It's not only a TikTok winning products analysis tool,but also helps users to find top influencers. This All-in-One TikTok analytics tool offers a free trial and has 8 features to help your success on TikTok. You can find different types of trending content here, such as popular TikTok hashtags, songs, and TikTok videos.