With TikTok becoming one of the main social media platforms for influencing consumer behavior, it's important to understand how influencers are making money on this platform. TikTok influencers are bringing in revenue by creating viral videos and monetizing them through advertisements and products.
TikTok influencers have the power to sway the buying decisions of their followers. Unlike Instagram, where highly-edited and curated content is the norm, TikTok users prefer raw and authentic videos that show off personality and creativity.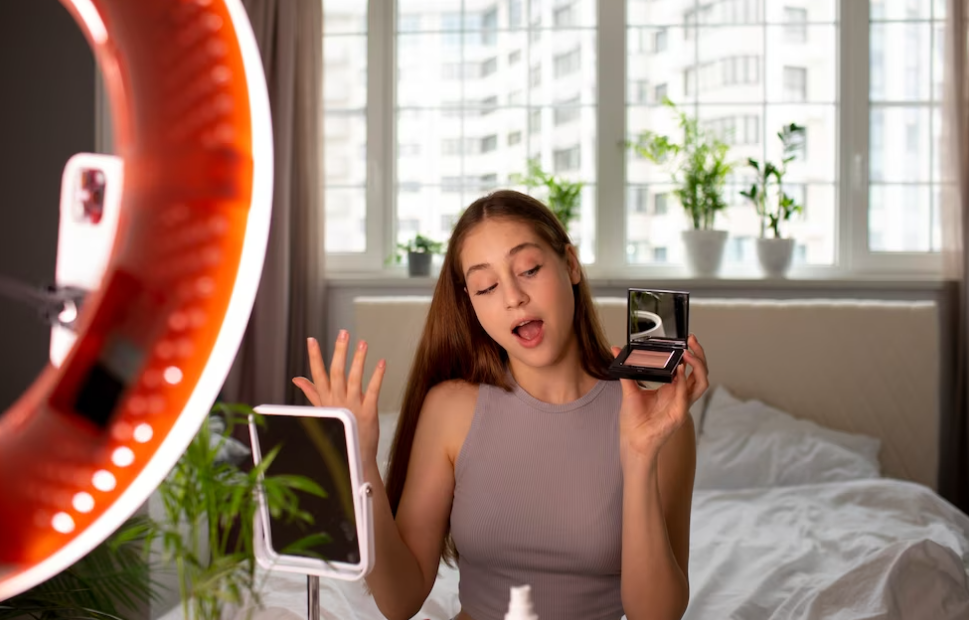 Shoplus is a all-in-one influencer marketing tool that can offer you detailed information about TikTok influencers such as their average transctions values, followers, sales, etc. Using this tool, you can find the hottest TikTok influencers.
Below, Shoplus will share with you a few Top TikTok Influencers, their styles on TikTok and the reasons for their popularity.
JoJo Siwa
Known as JoJo Siwa, she is a top-tier social media teen star who rose to fame through dance and lip-syncing videos on the platform. Her bubbly personality has gained her a massive following of 33 million.

Avani Gregg
To become a Top TikTok influencer, you need to be creative and know how to keep your audience engaged. Fortunately, there are several ways you can do this.
Avani Gregg, an American social media star, first developed her following on TikTok. She is known for her sophisticated makeup and comedy videos. She also stars as Gemma in the web series Chicken Girls.
She has a strong connection with her audience and often posts about her personal life. She has earned millions through her content.
Mia Khalifa
The Lebanese-American former adult film entertainer Mia Khalifa became a TikTok influencer after her videos went viral. Her popularity has opened up many opportunities for her, including acting gigs and sponsorship deals with brands like Hollister and e.l.f cosmetics.
The Mexican social media personality Mont Pantoja, better known as Domelipa, rose to fame through her dance and lip-sync videos on TikTok. She is also a member of the collaborative social media group Cheli House and has a YouTube channel.
Liza Koshy
To become a Top TikTok influencer, you need to develop your niche and find a unique style that suits you. The most popular influencers tend to focus on a specific topic. For example, one of them recreates Pinterest outfits for mid-size bodies and another creates dance covers and comedy skits.
Gil Croes, a goofy teen from Aruba, is a top TikTok influencer who loves to post comical videos on the app. Together with his younger brother Jayden, he manages their shared YouTube channel named BrosCroes.

Gil Croes
Gil Croes, who is also part of The Hype House, gained popularity on TikTok by posting dance covers, pranks and challenges. Her videos have generated a huge following, which has led to collaborations with famous personalities.
Camilo, a Colombian social media influencer and actor, is known for his humorous character sketches, funny facial expressions, and blunt reactions to other TikTok stars. He has a massive following and has been able to secure sponsorship deals with top brands.
The main TikTok influencers are bringing in big money through their creative videos. These influencers have become a source of inspiration for many others, who want to pursue a career in the same field.
Camilo
Known as Camilo, this young YouTuber climbed to popularity thanks to her dance videos. She has since gained a big following and established her own branded merchandise.
She's also a gymnast who posts funny challenges, pranks and vlogs on her channel. Her goofy videos and relatable content have made her one of the main TikTok influencers.
Joe Albanese is a 19-year-old TikTok star who started his career in 2019. He joined the TikTok platform in January 2020 and quickly became popular with his lip-sync acts and comedy skits.

Riyaz Aly
Riyaz Aly is one of the main TikTok influencers who posts lip-sync videos, dance, and comedy videos on the platform. He also has a large following on his YouTube channel and Instagram account.
The Dobbies are a set of twins that make funny skits, dance covers, challenges, and vlogs on their shared TikTok account. They have over a million followers and are well-known for their bubbly personalities. Their content has opened up opportunities for them like acting gigs and brand endorsements.
The best TikTok influencers stick to a niche that resonates with their profession or personal brand. This way, they can focus on creating high-quality content that attracts a dedicated audience.