TikTok has grown into one of the most popular social media platforms since its launch in 2016. More than one billion people use the app each month, and the majority of users are young people. Gen Z and Millennials account for the most buying power for e-commerce nowadays. It seems to have a huge monetization opportunity to sell on the platform.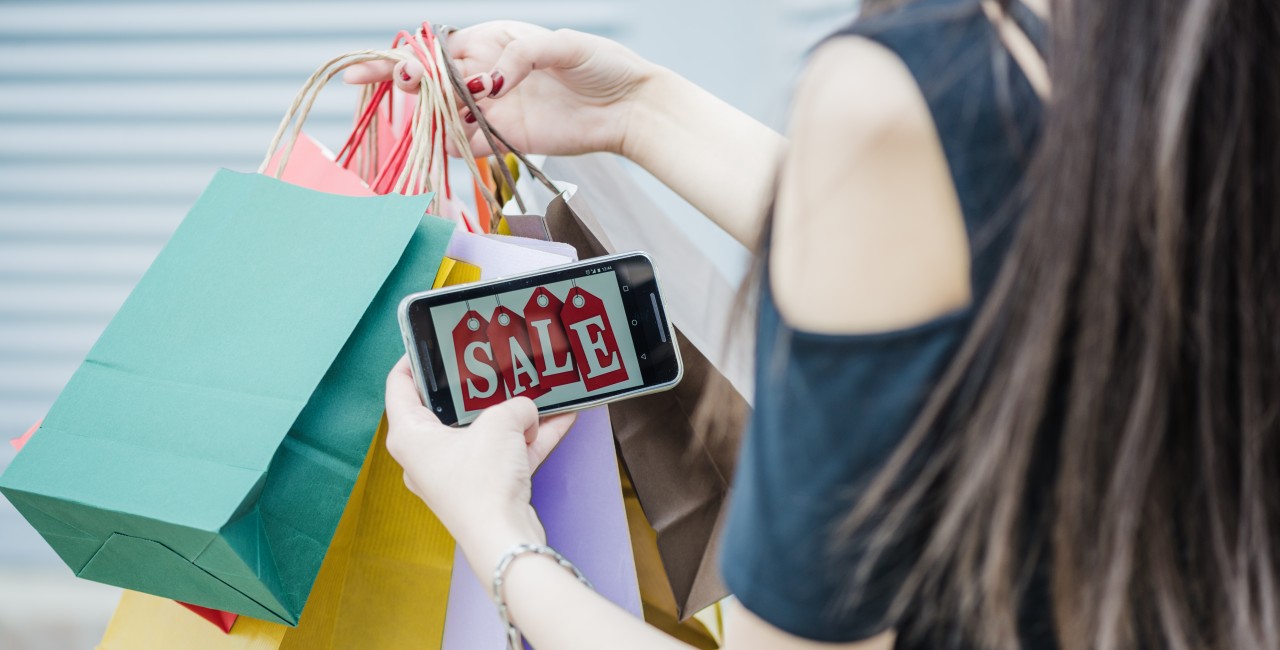 It's easy to start selling on TikTok, but it's crucial to keep track of product trends and find potential product to sell on the platform. Wondering how to find winning products on TikTok? You're not alone! Continue to read the article to find out.
Should you sell on TikTok shop?
TikTok Shopping is an innovative way of social commerce. TikTok Shop is a shopping feature that enables merchants, brands, and creators to display and sell products directly through TikTok by linking tag products in your TikTok videos, LIVEs, and the product showcase tab.
It is fairly easy to set up a TikTok Shop. It takes only a few minutes to set up your TikTok Shop. Unlike typical websites, it doesn't require any coding skills, and you can have everything prepared for use in a short amount of time.
You can reach a much larger audience by selling on TikTok Shop than if you only sold through your own website or other retailers. TikTok has over 1 billion monthly active users, and the majority of them are ages of 16-24. You can't afford to miss the platform if you're targeting younger generation.
In general, each sales platform charges a commission. If you're looking for a lower commission place to sell online, then you should try TikTok shop. TikTok charges significantly lower commission fees than other selling platforms. For the first 90 days, you can benefit from a super low commission fee of only 1.8%. After the 90 days, TikTok shop will charge a 5% commission fee, however it is still lower than most other platforms. For example, Amazon charges a referral fee between 8% to 15%. Therefore, it's a relatively good e-commerce platform to get started.
How do you choose the Best Products to sell on TikTok?
Before you begin looking for trending products on TikTok, you should first explore which product categories are popular on the platform. Narrow down to hot product categories will improve the chances of your product success.
You can use TikTok analytics tool as well as influencer marketing tools to help you identify the category trend in your region and the time range of preference. For example, Shoplus allows users to view the category trend on TikTok's major sales countries, and you can see the trend over different time periods.

Another thing to keep in mind when choosing the best products on TikTok is to avoid products that are fragile or have potential restrictions. Always consider the competition before finalizing a product. Choose products wisely by measuring their competitiveness in their category. We recommend that you select products that are unique and have a relatively good market appeal.
By searching TikTok hashtags
Content creators on TikTok make the best use of hashtags to boost their posts' visibility. To find relevant posts or product ads on TikTok, you can search through relevant hashtags, such as #tiktokmademebuyit.
Alternatively, it is also worth it to search hashtags that are relevant to your product category. If you're looking for a specific product category that you want to explore, use relevant hashtags. For example, you want to find winning products for Beauty & Personal Care, then you may want to search #beauty, #beautyproducts, #skincare, and so on.
Find potential products on TikTok with Shoplus
Shoplus is a powerful TikTok analytics viewer especially for TikTok business. It's easy to use, and make complex data visualize for Shoplus users.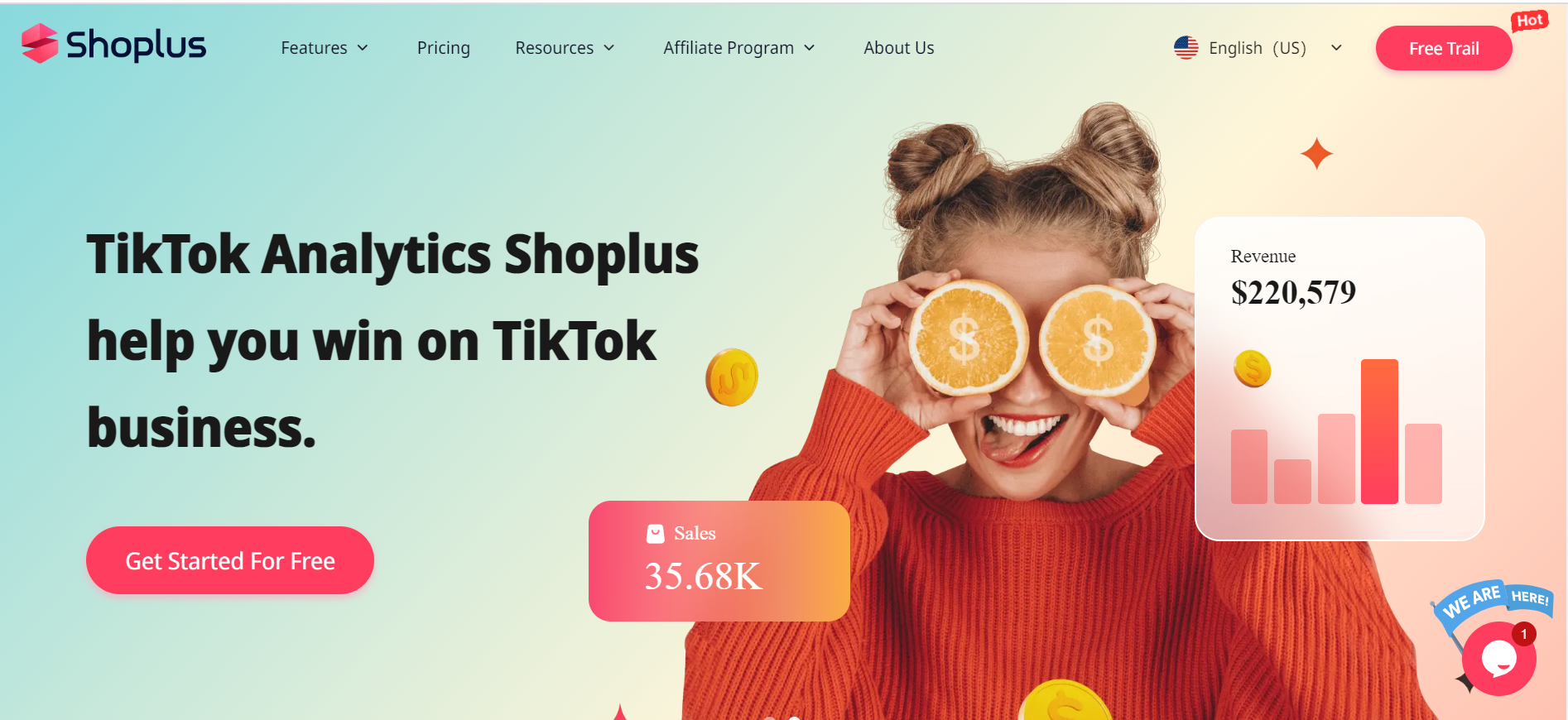 It offers various product ranking lists to Shoplus users. Potential products with a high sales volume, new products with a high sales volume, etc., can be found there. All Shoplus tools include filters that allow you to tailor your search results based on your preferences.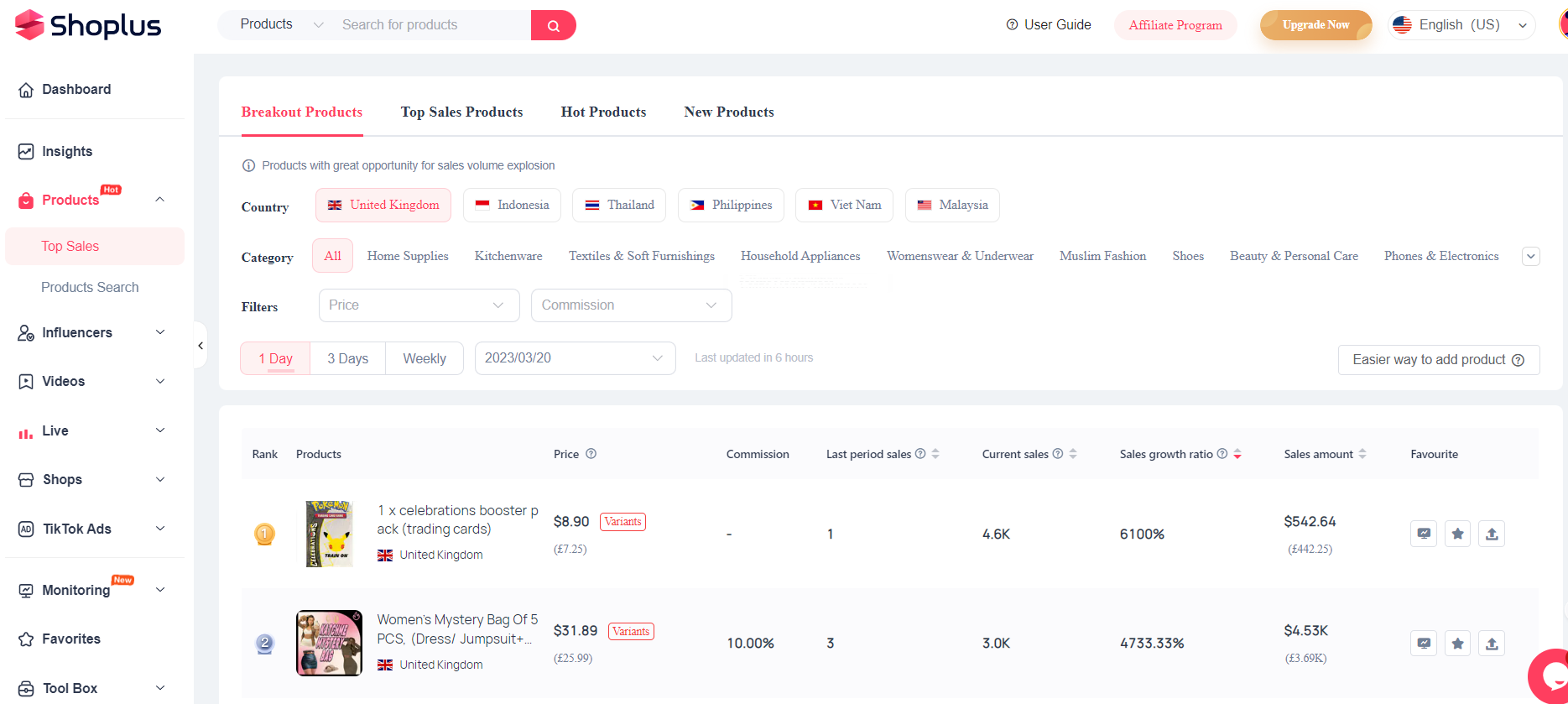 Final Thoughts
TikTok is one of the most popular social networks worldwide. Trends are changing fast on this emerging social media platform. You might miss plenty of monetization opportunities if you are not sure where to keep track of product trends. Using one of the research methods shown within the blog, you can easily find new winning product trends on TikTok before they spread to other social networks.